Monitored Security at About $1/Day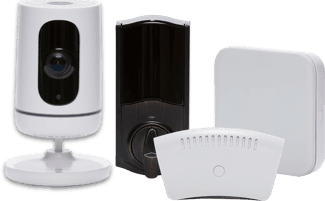 Call Now For:
0% APR Financing
24/7/365 Monitoring
Professional Installation
Get Your
FREE

Quote
Looks like there's an issue submitting your form.
Ensure your ad-blocker is disabled and submit again, or call us to complete your order!
What Comes with Your Free Quote?
Monitoring estimate
Information on limited-time offers
Equipment estimate
Tailored security plan
Call Now For:
Professional Installation with $0 Activation
when you call 1-833-793-2095and place your order
"The thermostat has ended up saving us about $50 to $75 a month by using the energy saving schedules with slight modifications."
Kristy L. | Illinois
(Results not typical. Many factors may affect individual savings)
"My Vivint home automation system gives me control of my home anytime, anywhere. The ease of access is amazing."
Dennis C. | Arizona
"I don't like coming home to a dark house, so I turn my lights on using the timer on Vivint's small appliance module. It's great. I come home feeling safe."
Elizabeth L. | Indiana
Security That Fits Your Needs
Check on Your Home Anytime, Anywhere with the Mobile App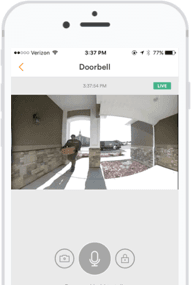 Home Security at Your Fingertips
The Vivint Smart Home App lets you feel at home even when you're out. Check on your kids, control the temperature, or access security cameras—all from your phone. You can also customize alerts to get notifications about the issues that matter most to you. And with help from Sky, the app's built-in assistant, security will be easier—and smarter—than ever before.
See more
Note the First Sign of Trouble with Sensors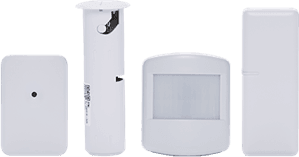 Get Immediate Warnings
Sensors on your doors and windows form the first line of defense against intruders. When someone tries to open a door or window after you've armed the house, your sensors notify the SkyControl™ Panel, which immediately connects you with the Vivint security team. Wireless sensors also notify you and the control panel of broken glass. Never be caught unawares by a break-in again.
See more
Update Your Home to the New Age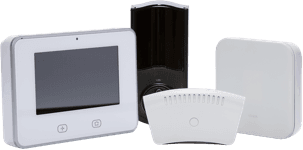 Automate your House with Vivint
Vivint home automation gives you tools like a doorbell camera that you can access from your phone. You can unlock the door or open the garage to let a delivery person drop off a package, lock the door or shut the garage behind them, control the home temperature from your office—and practically anything else you can imagine. And since Vivint smart home technology is compatible with both Alexa and Nest, you even have the potential to control home services like your thermostat with your voice.
See more
Build Your Own Plan from Scratch
Assemble Your Own Security Package
Tailor a security plan to your unique needs. Get all or just a handful of these features.
24/7 monitoring
Security cameras
Smart locks
SkyControl™ Panel
Vivint Smart Home App
Window and door sensors
CO detection
Flood sensors
Build the Home of the
Future
Automate your home your way—choose from the following.
SkyControl™ Panel
Kwikset Smart Locks
Element thermostat
Vivint Ping Camera
Vivint Smart Home App
Garage door control
Doorbell camera
Echo or Nest integration
Get Your Free Quote!
Get Your Free Quote!
Your quote is ready!
Call the number below to get details from a Vivint Smart Home security specialist.
1-833-793-2095
Looks like there's an issue submitting your form.
Ensure your ad-blocker is disabled and submit again, or call us to complete your order!