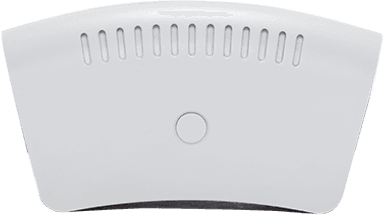 Control Lights and Appliances with the Vivint Lamp Module
Manage lighting—even old-school lamps plugged into outlets—as well as small appliances with the Vivint Lamp Module. From your Smart Hub™, Vivint Smart Home® App, or voice-activated assistant, you can turn lights and appliances on or off. Home lighting automation is easy, as the Vivint Lamp Module features:
Z-Wave compatibility
Dimmer controls
Scheduling capability
Vacation mode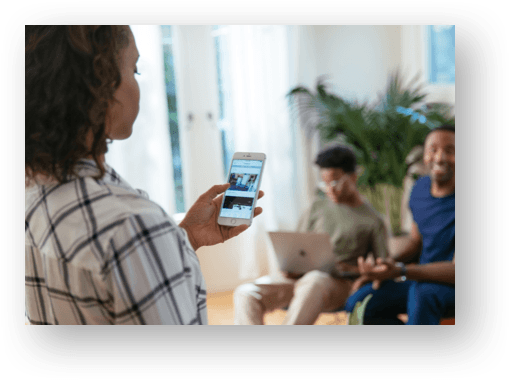 Control Smart Lighting Systems from Your Smart Hub
Featuring an HD touch display, your Vivint Smart Hub™ acts as a central control panel for your home. The Vivint Lamp Module and other smart lighting options connect easily with your Smart Hub, making for easy control from this elegant user interface. Manage your home security, lights, appliances, and more.
Check Out the Vivint Smart Hub
$1
The average home spends around $100 per year on products in standby mode (turned off but still plugged in).
Vivint Lamp Module Features
Say goodbye to energy vampires—appliances that are plugged in and turned off but still using energy—with home energy oversight from the Vivint Lamp Module, which can control the power going to small appliances, lamps, and other electrically powered items in your home.
Remote Control
Turn appliances on and off from your control panel—or from your Vivint Smart Home® App.
Schedules
Make sure your home is energy efficient by setting schedules for lights, appliances, and more.
Rule Creation
Want the lights on when you enter a room? Create a rule using your Lamp Module.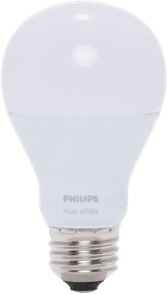 Smart Lighting with Philips Hue
Philips Hue lights integrate with your Vivint smart home system for personalized, wireless smart lighting. This advanced lighting automation system utilizes LED bulbs for maximum energy efficiency. Here are just a few of the features you can expect when you add Philips Hue bulbs to make your smart home even smarter:
Voice control
Vivint App integration
Rule and schedule customization
Micro-efficiencies Add Up to an Easier Home Life
Home automation can make your furnace, your thermostat, your electricity—and you—more efficient.
Vivint Lamp Module Product Specs

Color

bg-white

Size

3.9" W x 2.1" H x 1.5" D

Weight

4.4 oz

Operation temperature

14°F–140°F (-10°–60°C)

Relative humidity

5%–95%

Environment

Indoor use only

Input voltage/frequency

120V ac / 60 Hz

RF frequency

908.42MHz (Z-Wave)

RF operating distance

Up to 98 feet line of sight at open area

Max output power

Max incandescent load 330W 2.75A
Max resistive load 500W 4.16A

Over-temperature protection

Detected internal temperature; cut-off output once OTP triggered

Product protection plan

Free replacement for defective hardware for Vivint service plan subscribers (may require separate site visit fee). For product defects only; does not include abuse, normal wear and tear, or acts of God (to be determined by Vivint Smart Home Pro™).
Frequently Asked Questions
Does Hue work with Vivint?
Philips Hue not only works with Vivint, it works well with Vivint. Hue is easily connected to your Vivint smart home system either during installation by a Vivint Pro or later on through the app or control panel.
What do smart lights do?
A smart lighting system enables you to control your lighting from a central hub or app. Most smart lighting systems also have features that let you set schedules for your home's lighting—for example, having the lights turn off while you're at work during the day but turn back on so your house is lit when you get home at night.
Do smart lights save money?
Smart lights save you money on your energy bills in a number of ways. By setting schedules to make sure your lights are turned off when nobody's home, you use less electricity. Smart outlets and hubs turn off power to lamps and other small appliances while not in use—which can save you even more, as these "energy vampires" use electricity even when turned off.
Call 1-833-364-1674 or complete the form for a free quote.
Looks like there's an issue submitting your form.
Ensure your ad-blocker is disabled and submit again, or call us to complete your order!
Get Your Free Quote!
Get Your Free Quote!
Your quote is ready!
Call the number below to get details from a Vivint Smart Home security specialist.
1-833-364-1674
Looks like there's an issue submitting your form.
Ensure your ad-blocker is disabled and submit again, or call us to complete your order!