Home automation packages designed for you
All homes are not created equal. That's why Vivint offers a variety of home automation packages that are tailored to every unique nook and cranny of your home. Vivint's smart home technology puts the choice in your hands.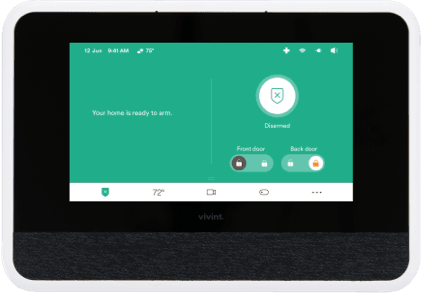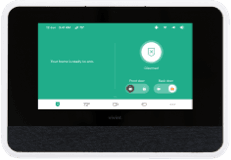 Vivint Home Automation
Automating your home may at first seem complicated and expensive. You have enough to do during your busy day without having to cram in smart home automation setup and installation. That's why Vivint Home Automation gives you exclusive access to automation and security experts who will not only handle the essential details but set you up with the perfect Vivint smart home devices as well.
24/7 monitoring for peace of mind around the clock
State-of-the-art technology and equipment
Remote access and control from both Vivint Smart Hub and Vivint App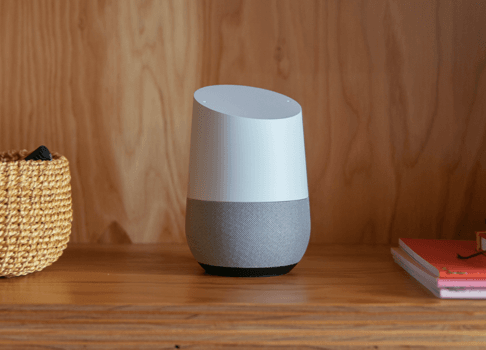 Keeping it smart with Vivint
What works with Vivint works for you, so you can stay safe and protected while keeping your smart home intact. Vivint smart home devices work seamlessly with additional Vivint components but play nice with others as well, giving you the full home automation experience. Smart assistants like the Google Nest or Alexa devices can control voice-activated devices through the Google Assistant or Alexa, so you can change the thermostat or lock your doors from the comfort of your couch. With Vivint home automation and smart home integration, your smart home just got smarter.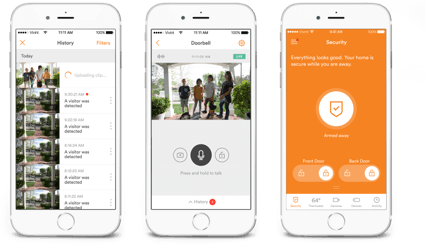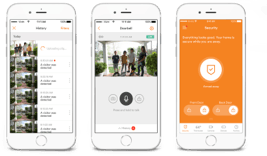 The Vivint App makes full home automation accessible
Access to your Vivint smart home devices is at your fingertips with the Vivint App. You're always on your phone—you might as well use it to control your home. Did you know that with the Vivint App, you can talk to people at your doorstep using your Vivint doorbell camera? Check your cameras around the house at any time through the app, ensuring no one's lurking on your lawn. And with custom actions, you can lock your doors at a particular time of the day or when an alarm is triggered. With the Vivint App, your smart home is in the palm of your hands.
Does Z-Wave work with Vivint?
Z-wave technology allows all of your Vivint products to connect and communicate through a single smart hub. Z-wave works seamlessly with Vivint, letting you control your Vivint smart home devices through the Vivint Smart Hub and the Vivint App. Unlike Wi-Fi, which uses a lot of power and memory, Z-wave products use little energy but have the most extended reach.
Frequently Asked Questions
What is a smart house system?
A smart house system is a group of wireless devices that make items around the home accessible through wireless means. A smart hub controls said devices, usually through a touchscreen hub, such as a new Vivint panel, or a smartphone application, like the Vivint App.
How do smart homes work?
From smart bulbs to thermostats, smart devices utilize assistants and apps to control different aspects of the home. Many smart devices connect to a home automation system that is linked to your home network via Wi-Fi. Z-wave technology is available in a limited number of devices, including home security equipment, to make for smoother communication between you and your smart devices.
How do I use home automation with IoT?
IoT (internet of things) is, simply put, the network of devices with sensors and software that communicate to other devices with sensors and software. This could be a smart assistant sending a message to your smart TV to play a movie or a smartphone app communicating to your security system to set the alarm.

With home automation and IoT, your devices can speak to each other to do different things at certain times of the day or when you ask them to. Set schedules to turn your lights on and off when you want them to. Automate your security system when you leave your home, which can trigger your smart locks to lock and your motion sensors to turn on. Home automation and IoT are synonymous with each other in that without IoT, you wouldn't be able to automate your smart home to your liking.
Call 1-855-621-3323 or complete the form for a free quote.
Looks like there's an issue submitting your form.
Ensure your ad-blocker is disabled and submit again, or call us to complete your order!
Get Your Free Quote!
Get Your Free Quote!
Your quote is ready!
Call the number below to get details from a Vivint Smart Home security specialist.
1-855-621-3323
Looks like there's an issue submitting your form.
Ensure your ad-blocker is disabled and submit again, or call us to complete your order!