Home Is Where the Hub Is
The Vivint Smart Hub™ provides convenience for your otherwise busy day-to-day life, combining all smart home functions into one comprehensive system. The Hub is the Vivint control panel you use to easily manage your smart home system from any location in your house, accessing lights, door locks, cameras, and more through your Vivint Smart Home® App, and take advantage of other key features:
One central smart home control panel
2-way talk
Streamlined user interface
7" HD video quality
0%
of Americans state that smart home products save them approximately 30 minutes a day.
Source: Coldwell Banker & CNET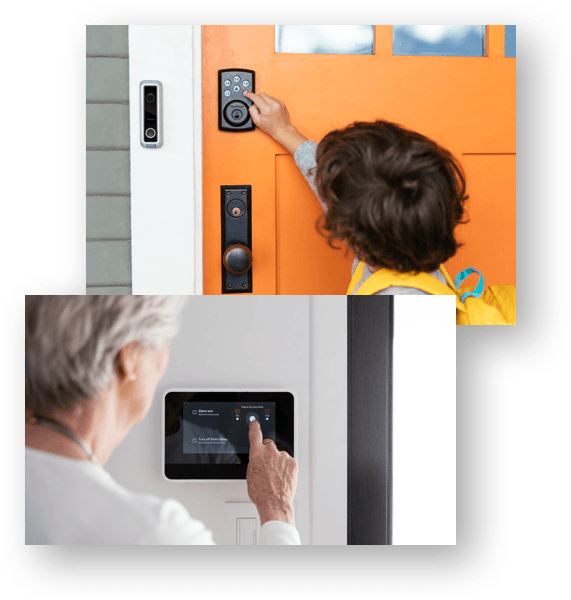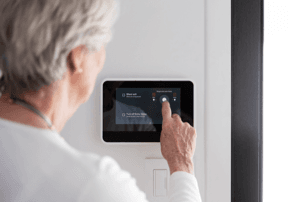 Complete Control is Just That Simple
The Vivint Smart Hub™ allows you to directly control the different elements of your smart home system from one central, primary panel. Feeling chilly? Turn the heat up with the touch of a button on your Vivint Hub. Want to check your security feed? Monitor your feed from the comfort of your bed with your smart home hub (which doubles as an alarm panel). Easily access these Vivint smart home devices:
Doorbell Camera
Smart Lock
Smart Thermostat
Plug-in cameras
Garage Door Control
Smart light control
Stay in the Green With Backup Power
Vivint believes in being prepared for anything. That's why the Vivint control panel is equipped with a backup battery that lasts up to four hours, so your Smart Hub keeps running in the event of a power outage or natural disaster. It's a safety net that ensures your smart home system is there to support you when you need it the most.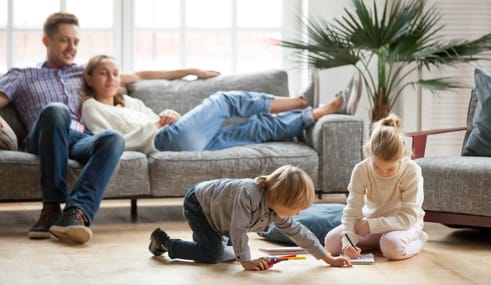 More Smart Home Control At a Glance
Do you need your smart system control to cover more ground? Maintain full access to your Vivint home automation hub from any room in your house with the secondary Vivint Glance™ display. This smaller smart home panel provides the same amount of features and controls—such as automatic locking and home lighting control—and can be mounted on the wall or easily taken from room to room. You'll be able to control your system whether the Vivint Glance™ panel is fixed to the wall of your bedroom or sits comfortably on a shelf or coffee table.
Precise, Professional Installation by Vivint Smart Home Pros™
Vivint is committed to giving you quality service at every step, including installation of your smart home hub. That's why Vivint carefully vets and trains every installation tech it hires, and never outsources the job to third-party dealers. Feel more comfortable and confident on installation day knowing that your Vivint Smart Home Pro™ will get the job done right.
Smart Hub Specifications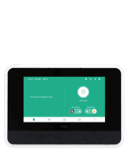 Color

bg-white

Power Usage

12 VDC/1.5A; backup battery powers device for at least 24 hours

Audio

Built-in speaker and microphone, supporting 2-way voice

Size

5.7"H x 8.1"W x 0.9"D

Touch Screen

7" with 1024 x 600 resolution and capacitive multi-touch

Siren Level

100dB

Connectivity Radios

Wi-Fi, Z-Wave, 345 MHz

Connectivity Requirements

Dual band 802.11 b/g/n WiFiLTE cellular module

Product Protection Plan

Free replacement for defective hardware if subscribing to a Vivint service plan (may require a separate site visit fee)
Frequently Asked Questions
What smart devices work with Vivint?
Vivint is compatible with its own smart home devices, including the Vivint Doorbell Camera, Smart Lock, Smart Thermostat, plug-in cameras, and Garage Door Control. Customizable home alerts and notifications can be synced to these devices. Vivint is also compatible with several Z-Wave devices, including smart locks and light switches.
How much does Vivint cost per month?
Vivint monitoring costs start at $29.99/mo. for standard security systems and go up to $44.99+/mo. for camera systems.
Is Vivint in my area?
Contact a customer service representative at 1-855-577-0483 to find out if Vivint services are available in your area. Vivint provides services in many locations throughout the United States, Canada, and New Zealand. If Vivint is not available, ask your representative about one of its local partners.
What is Vivint Sky Control?
The Vivint SkyControl™ Panel is now known as the Vivint Smart Hub™, which allows you to handle elements of your smart home system such as the garage door and locks from a centralized control panel.
How do I control Vivint with Alexa?
You can integrate and control your smart home system with an Amazon Echo device. To pair your smart home system with Alexa, follow these steps:
Before connecting your Amazon Echo to your Vivint system, make sure that the Echo is properly installed.
Open the menu and select "Skills."
Locate the Vivint Smart Home Skill. There will be two skills listed—enable both if lights and thermostats are connected to your system.
Sign in with your Vivint username and password to link the two accounts.
To officially link your smart home to your Echo, say the command, "Alexa, discover my devices."
Call 1-855-577-0483 or complete the form for a free quote.
Looks like there's an issue submitting your form.
Ensure your ad-blocker is disabled and submit again, or call us to complete your order!
Get Your Free Quote!
Get Your Free Quote!
Your quote is ready!
Call the number below to get details from a Vivint Smart Home security specialist.
1-855-577-0483
Looks like there's an issue submitting your form.
Ensure your ad-blocker is disabled and submit again, or call us to complete your order!