Vivint Security for Any Type of Business
When you're running a business, you have enough to think about without having to worry about safety. With a Vivint business security system, you can finally have assurance that your business security is taken care of, no matter your occupation.
Retail Security
Count on Vivint business alarm systems to keep your business and inventory safe. Whether you run a salon, clothing store, or supermarket, top-of-the-line Vivint smart security will help safeguard your customers and employees.
Office Security
Trust that your employees are safe, and monitor who leaves and enters the building at all times with text notifications on your mobile device. It's the perfect option for marketing agencies, law firms, call centers—you name it.
Healthcare Security
Focus on your patients, not on whether or not your workplace is protected. If you're a doctor, dentist, nurse, or pharmacist, Vivint alarm security systems for business are designed to keep you safe.
Count on Vivint Even During Power Outages
Vivint takes security reliability seriously, and even has a cellular connection and extra batteries in place to keep your business security system running in the event of a natural disaster or power outage. So you can count on the same 24/7 monitoring and quick response time from trained Vivint security professionals, regardless of the circumstances.
Get Emergency Help in 8 Seconds or Less on Average
Vivint provides 24/7 first-party professional monitoring—unlike many business security companies, which outsource to third parties. Why is this significant? When your business's security has been compromised, every second counts. The average wait time in the Vivint queue is 8 seconds, compared to the national competitive average of around one minute. That makes Vivint 7.5x faster than everyone else.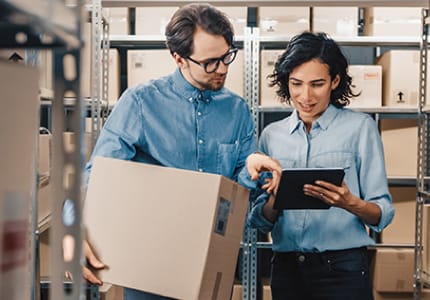 Moving? Take Your Vivint Business Security with You
Vivint business security camera systems and equipment are wireless, meaning they're easy to take with you if your company moves locations. Plus, with wireless security camera systems for business, you don't have to drill holes in your walls or set up any pesky wires, making them easier to design around and more visually appealing.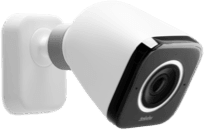 Business Security Tailored to Your Needs
Vivint provides both large and small business alarm systems to give your workplace customizable security you can rely on.
Complete Security Package
Equip your business with an integrated, automated security system, including 24/7 monitoring, 365 days a year. Whether you're in search of small business security systems or security for a large corporation, you can focus on running your business while Vivint takes care of protecting it.
Remote Access
Check in on your business anytime, anywhere with remote access to Vivint business alarm systems. Use the Vivint mobile app control on your smartphone or tablet to arm or disarm your business security system—whether you're at a networking lunch, down the street, or at a conference on the other side of the world.
Energy Management
Integrate your business security with energy management tools for complete control of your business when you're away. Unlike most security systems for business, Vivint lets you adjust your compatible thermostat and turn your compatible lights off and on remotely. You can save money on power bills each month—which you can invest right back into your business.
Video Surveillance
Take your business security to the next level with video surveillance. Watch a live video feed from any web-enabled device, or set your video cameras to record when movement is detected. With business security cameras, you'll protect your workplace, your inventory, and your employees.
Notifications/Alerts
Receive text message notifications and alerts to keep up with your workplace, even when you're out of office. Get notified any time your business alarm is set off, and even keep track of non-emergency events, such as when certain doors open or when visitors enter the building.