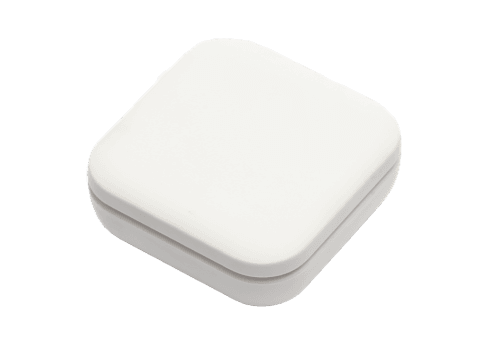 Water Leak Sensors Save Your Stuff and Your Sanity
Accidents happen—appliances can leak, pipes can burst, and extreme temperatures can worsen these problems or cause new ones. With an advanced temperature gauge and fine-tuned moisture sensor, the right water leak detector catches subtle changes before they escalate into true hazards.
But the right water leak detector also needs to alert you in a timely way—and with Vivint, it does. You don't have to be home to hear a water "alarm" going off, because there isn't one. Instead, Vivint's smart Wi-Fi water sensor pings your mobile app with any concerning signals, giving you time to get ahead of potential water damage to your hardwood floors, basement belongings, and pricey electronics.
Vivint Water Sensor Alarm Features
Moisture Monitoring
Help prevent flood damage with a water-detecting flood sensor. When as little as ¼ inch of water covers the 470PB probe on Vivint's Wi-Fi water leak detector, you'll get a mobile alert so you can shut off the water and minimize damage to your home.
Temperature Monitoring
Extreme temperatures can contribute to water damage. The Vivint water leak sensor keeps your pipes from freezing and your water heater from corroding with immediate notifications when the temperature falls below (or rises above!) your specified range.
Cordless and Wireless
The Vivint flood sensor operates via battery, so standing water won't short the power cord before the flood detector can do its job. Plus, Wi-Fi syncs it with your whole smart home so you can let the plumber in or even take insurance claim photos remotely.
$1
Just 1 inch of standing water in the home costs about $26,807 in repairs and replacements.
Source: FEMA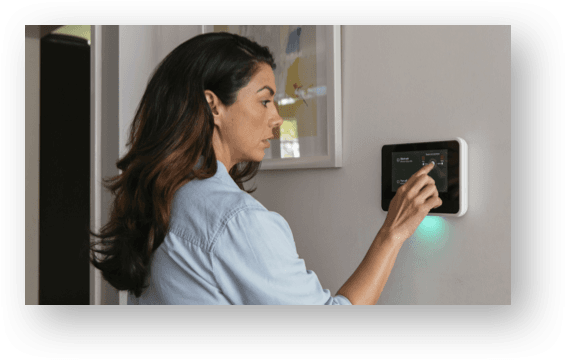 Vivint Responds in 8 Seconds on Average
The Vivint Wi-Fi water sensor alerts only you, not the Vivint monitoring center, of moisture changes in your home so that first responders can focus on criminal or life-threatening events. But rest assured—when your home is the one experiencing a home invasion or carbon monoxide leak, a Vivint security agent will call within 8 seconds on average to verify the alarm, contact police, and help you decide what to do next. Here are even more reasons to trust Vivint monitoring when it matters:
24/7 monitoring ensures safety day and night
8-second average response time
Monitoring center staffs highly trained, in-house specialists, never outsourced hires
The center won 2017 Monitoring Center of the Year for excellent service and dependability
Learn More

about Vivint Monitoring
Get Your Water Leak Alarm Sensor Professionally Installed
Vivint is committed to giving you quality service at every step, including installation. That's why Vivint carefully vets and trains every installation tech it hires and never outsources the job to third-party dealers. Feel more comfortable and confident on installation day knowing that your Vivint Smart Home Pro™ will place your Vivint flood sensors in the spots most vulnerable to water and flood damage—like the basement, the laundry room, or the bathroom—and make them look streamlined and clean.
Vivint Water Sensor Specifications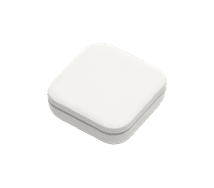 Color

bg-white

Size

2.5" H x 2.5" W x 1" D

Frequency

345 MHz

Battery

CR123A 3V lithium battery

Battery life

3–6 years

Relative humidity

5%–95% non-condensing

Protection plan

Free replacement for defective hardware if subscribing to a Vivint service plan. (May require a separate site visit fee.) For product defects only. Does not include product failure due to abuse, normal wear and tear, acts of God, etc. as determined by a Smart Home Pro™.
Call 1-833-365-1671 or complete the form for a free quote.
Looks like there's an issue submitting your form.
Ensure your ad-blocker is disabled and submit again, or call us to complete your order!
Get Your Free Quote!
Get Your Free Quote!
Your quote is ready!
Call the number below to get details from a Vivint Smart Home security specialist.
1-833-365-1671
Looks like there's an issue submitting your form.
Ensure your ad-blocker is disabled and submit again, or call us to complete your order!