Vivint Home Disaster DetectionProtect your home with a temperature detector,
water sensor, and remote alerts.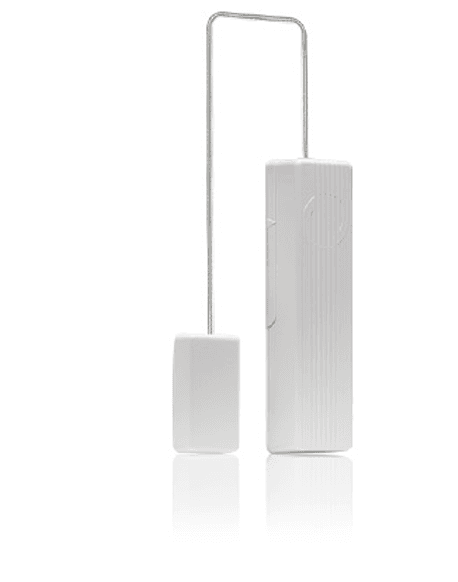 Prevent Frozen Pipes and Flood Damage
When you're away from your home, anything can happen—pipes can burst, appliances can leak, and temperatures can bounce from one extreme to the other. Vivint Smart Home disaster detection with the Vivint Flood/Freeze Sensor provides peace of mind by catching potential hazards before they escalate. With a temperature gauge, water sensor (designed to detect water levels), and sophisticated mobile alerts, you have the power to assess possible issues and take appropriate action remotely even when you're miles from home.
Water Detector
Help prevent flood damage with a water-detecting flood sensor. When as little as ¼ inch of water covers the device's 470PB probe you'll get a warning, so you can shut off the water and minimize damage to your home.
Temperature Monitor
Keep your pipes from freezing or your pet from getting too warm with immediate notifications when the temperature falls below (or rises above) your specified range.
Remote Alerts
Get flood and freeze warnings on your mobile device the moment a leak occurs or temperatures fluctuate.
Works with SkyControl™ and Nest®
Your Home Disaster Detector fully integrates with SkyControl™ and Nest® for more complete home automation.
Home Disaster Protection Now Part of Your Vivint Smart Home
Get one step closer to complete home automation with Vivint Home Disaster Detection. Control your Flood/Freeze Sensor, along with the rest of your Vivint home automation devices, including Amazon Echo's "Alexa" and the Nest® thermostat, from your Vivint SkyControl™ panel or Vivint Sky app.
View Packages