Vivint Smart Home Automation Services in Anchorage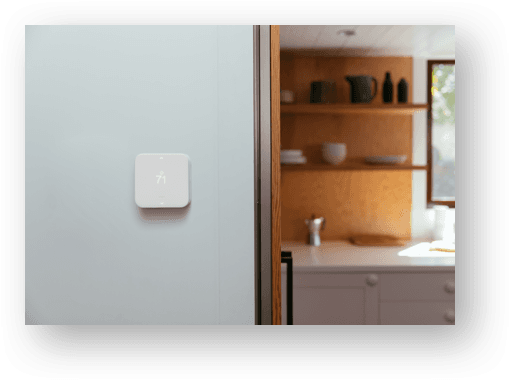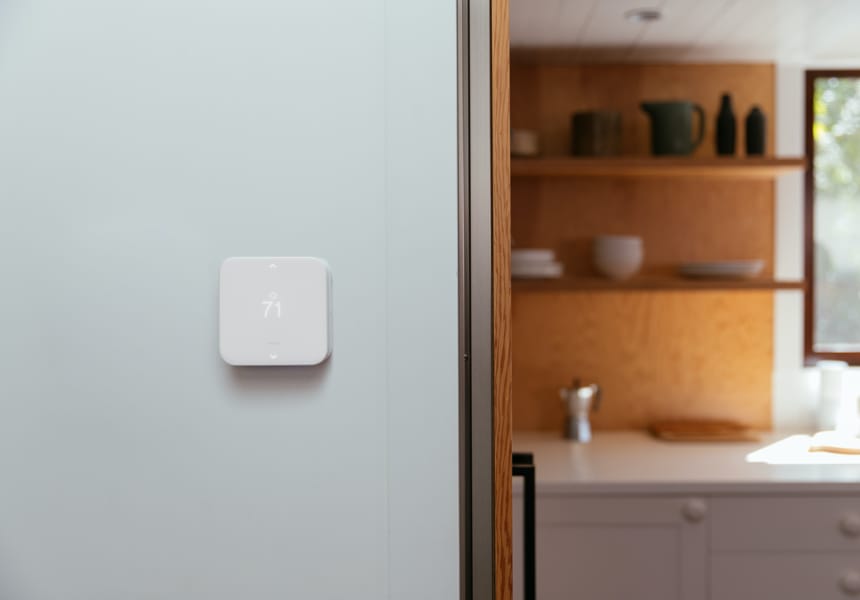 Upgrade Your Home With Smart Automation
While smart home automation both looks and sounds impressive, your Vivint smart home is about much more than style—it's also about convenience. Vivint systems can integrate almost everything in your household, making your life more efficient and helping you save money on energy. A smart home utilizes a central computer, which communicates with various devices throughout your house. This system can analyze your routines and preferences, applying advanced algorithms to efficiently manage your lighting, temperature settings, and even some of your appliances. You can also manage your system with an easy-to-use touch screen controller or from your smartphone via the Vivint Sky App.
Using the same app, you can receive sensor alerts, security updates, and even Smart Clips anytime your indoor or outdoor security cameras detect unusual activity. So if you want enhanced security, greater convenience, and more efficient energy, all tied up in one package, call now at 1-833-899-0339 to learn more about Vivint Smart Home options!
What Does a State-Of-The-Art Vivint Smart Home Look Like in Anchorage?
Imagine not having to worry about whether you remembered to turn off the lights or lock the doors when you left the house. Now you can rest easy with the Vivint Sky App, which allows you to check on virtually everything in your home via your smartphone. Vivint Sky can also manage preferences for your Nest Thermostat and use geolocation to help your Nest learn your habits. When you have that kind of control, you will never have to wake up to freezing indoor temperatures or set foot on a cold floor in your home again.
You can even integrate your Vivint Smart Home system with your Amazon® Echo for added voice controls and support. That gives you the ability to adjust your lighting, control your appliances, and get system updates using only the sound of your voice. To top it all off, your Vivint Smart Home can help you save money on your energy costs by utilizing energy-efficient heating, cooling, and lighting strategies, all while giving you extra style points for having the most modern home on the block.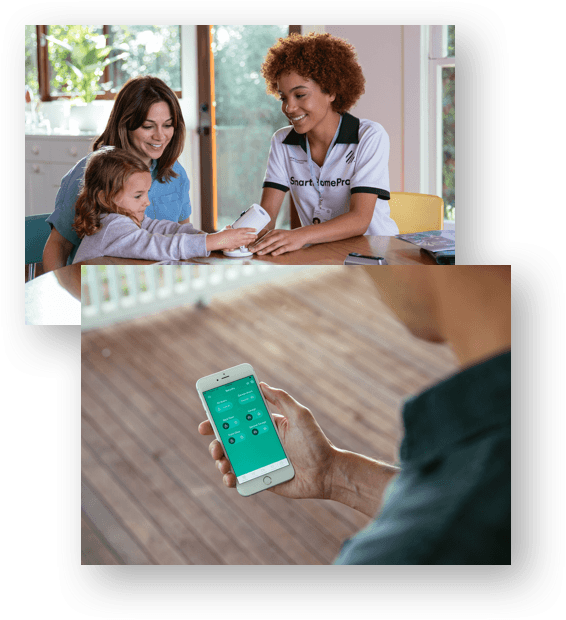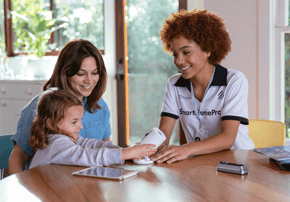 More Than Smart: Home Automation
On the surface, home automation may seem like it's primarily about efficiency and convenience. But the truth is that it's just as much about enhancing the safety of your home. Securing your property is especially important in Anchorage, where both violent crimes and property crimes are reported above the Alaskan average, according to 2015 FBI statistics. Fortunately, you can get all the extra protection you need when you integrate your Vivint Smart Home with your Vivint Home Security system.
With Vivint home security, you can use your Vivint Sky App to check on any unusual activity picked up by your outdoor cameras, receive alerts from your glass break sensors, and get regular status updates from your system. Plus, with 24-hour home monitoring included on every Vivint home security package, you can feel even more secure knowing that both Vivint and the local authorities will be alerted immediately in the event of an emergency. This includes non-criminal threats, like fire, high levels of carbon monoxide, medical emergencies, and more. So whether you live in Abbott Loop or Northeast, don't wait to get the peace of mind that comes from knowing your home is secure. Call now to learn more about Vivint Smart Home, Vivint Home Security, and building the right package for your needs.
How to Get Started with Vivint Home Automation
Installing your home automation and security equipment might seem complicated, but Vivint systems are primarily wireless, which drastically cuts the need for drilling and other invasive processes. Once you know which smart home and security features you're interested in, simply contact Vivint. A representative can answer any of your lingering questions and then help you schedule an installation.
Once your installation is scheduled, you'll get a call from Vivint customer service to confirm your installation time. When your technician arrives, they'll complete a walkthrough of your home to determine the best places to set everything up. Then they'll install the equipment for free, clean up after themselves, and explain all of your equipment in detail before leaving. To learn more about the installation process, you can watch this short video about What to Expect During Your Vivint Installation.
Another important consideration when setting up any new home automation or home security system in Anchorage is the fact that the city requires you to register any security system with an alarm. There are many reasons for this, but chief among them is making sure that emergency services can find businesses and residences, while also reducing the costs associated with false alarms. If you have any additional questions about how these local ordinances affect your system installation, just give Vivint customer service a call.
Want the Perfect Vivint Package For Your Home in Anchorage? Get a Quote Now!
To get a free quote and take advantage of current offers, contact Vivint today. Our representatives are eager to help you protect your Anchorage home and get you set up with the home automation features you want. To find out why so many other savvy Alaskan residents have chosen Vivint, call us now at 1-833-899-0339.
Get Your Free Quote!
Get Your Free Quote!
Your quote is ready!
Call the number below to get details from a Vivint Smart Home security specialist.
1-833-899-0339
Looks like there's an issue submitting your form.
Ensure your ad-blocker is disabled and submit again, or call us to complete your order!