Vivint Security Cameras
Smart as a whip with crystal clear visuals, Vivint home security cameras are the real-time weapon in your property's defense.
A Strong Security Camera System for Comprehensive Home Monitoring
Vivint Security leaves nothing to the imagination. The wireless security cameras that allow you to make seemingly simple connections such as checking on the baby or speaking with your takeout delivery driver also utilize sophisticated surveillance technology.
From the front door to the backyard, Vivint security cameras provide a high-definition glimpse at your home whenever you want it, no matter where you are.

83%
83% of burglars look for cameras when casing a home. 60% of them avoid homes with security cameras present.
Installing a security camera system will not only help you keep an eye on things when you're not there—it might help deter potential burglars from hitting your home in the first place.
Source: https://inside.uncc.edu/news-features/2013-05-15/through-eyes-burglar-study-provides-insights-habits-and-motivations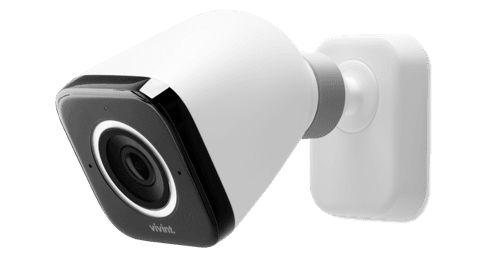 Vivint Outdoor Camera Pro: Smart Outdoor Surveillance on Your Terms
The durable Vivint wireless outdoor security camera mounts almost anywhere and provides surveillance coverage for vulnerable outside areas. Aim it toward your home's back door, the garage, or a crawl space that could be used as a point of entry.
With 1080p HD recording, infrared night vision, and 4k UHD zoom, the Outdoor Camera Pro notices the finer details. Armed with lurker detection and two-way talk, this smart security camera doesn't just record crime—it may help deter it.
Learn More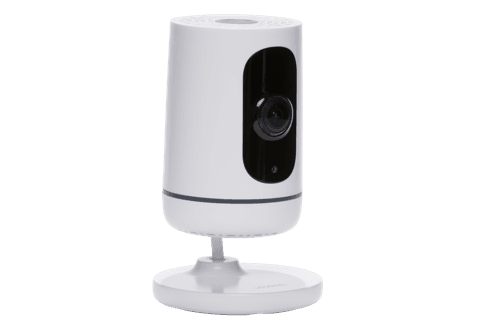 Vivint Ping™ Camera: The Secret Weapon in Home Surveillance
Don't be fooled by its size—the low-profile Vivint Ping Camera stays sharp and vigilant day and night. Two-way talk lets you connect to your kids when they get home from school, or check in on your puppy if it's lonely when you're gone.
The Ping indoor security camera is also equipped with night vision, HD picture resolution, and person detection. These features are designed to alert you of suspicious movement or figures inside your house just as effectively as the Camera Pro alerts you to outdoor activity.
Learn More

Vivint Doorbell Camera Pro™: Monitor Visitors with One Glance
The simple question "Can I help you?" does wonders to startle someone who doesn't belong on your front porch, and the Vivint Doorbell Camera Pro™ allows you to talk to visitors even when you're not home.
With the same infrared night vision, HD recording, and person-detection mobile alerts as the other Vivint wireless security cameras, the Doorbell Camera Pro™ increases the protection provided by your home security camera system. Stop would-be package thieves or persistent doorbell ditchers before they even make it off the front stoop.
Learn More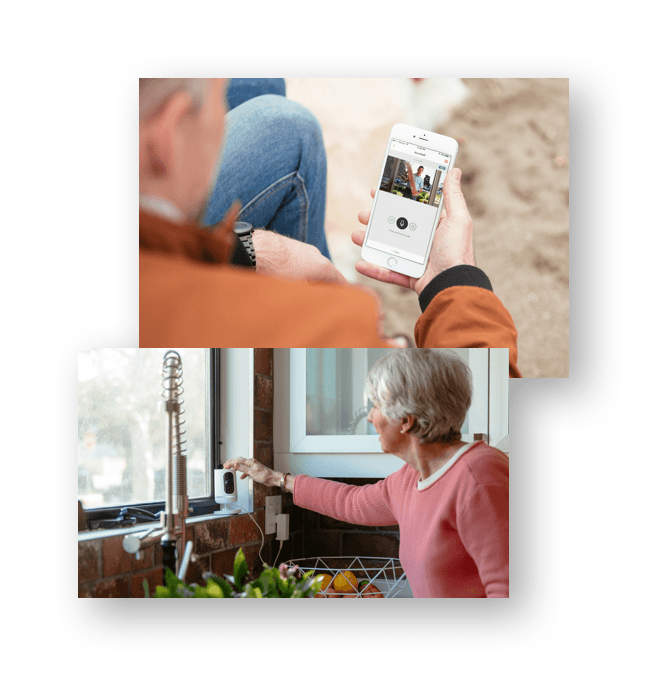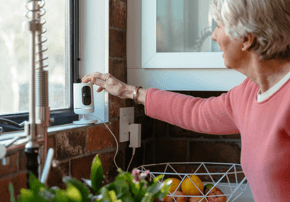 The Vivint Smart Home App—Your Mobile Protection
The Vivint Smart Home App puts the power of your security camera system fully in your hands. If you're at work, running errands, or on vacation, you can easily check in at home, speak to visitors who come calling on your doorstep, view live camera footage, or arm your security system all from your smartphone.
Smart home integration also allows you to effortlessly sync your security cameras with the rest of your Vivint smart security system for comprehensive protection. Include your cameras in daily schedules and automations, or create custom notifications to alert you to movement your cameras have picked up.
Learn More
Vivint Home Security Camera System Features
High Resolution
Vivint cameras take live videos with a 4k HDR sensor, so you see everything in crystal clear 1080p resolution—even on your smartphone. Vivint's advanced image technology remains in high definition even when you zoom in on an image.
Pan and Zoom Features
Vivint cameras come equipped with a 360-degree movement feature. Pan back and forth using your Smart Hub or cell phone to check hard-to-see areas both inside and outside of your home. You can also zoom in on objects in a live video or recording.
Vivint Playback
Enhance your camera system with the Vivint Playback DVR feature. Playback saves a full 30 days of continuous recording to the Smart Drive cloud service, so you can access and watch clips whenever you'd like without the extra burden on your internet's bandwidth.
Smart Clips
Vivint Smart Clips provides recording storage that allows you to watch archived clips on your Smart Home app or Smart Hub. If something moves in front of one of your cameras, the motion will trigger a 20-second recording that you can retrieve from Smart Clips and watch at your convenience.
Night Vision
Vivint cameras use infrared LED technology to see clearly even in the dead of night. Despite the dark, you still get sharp, focused image recordings in high definition, so nothing (and no one) slips by your cameras unnoticed. You'll be able to sleep soundly knowing Vivint is watching through the night.
Two-Way Talk
Vivint security cameras provide a line of communication through your Smart Hub or mobile device. Connect to your family when you're not home, speak to Vivint monitoring agents at the touch of a button, or let an unwelcome visitor know you're watching and can contact authorities if need be.
Frequently Asked Questions
How much is a Vivint camera?
Vivint sells three security cameras, each at a different price. All are supported by the monthly video monitoring plan, which starts at $44.99/mo and increases by $5 for each camera you add.
Call 1-833-793-2780 for a free, no-obligation quote on the number and type of cameras you want in your home camera security system, and remember that Vivint Flex Pay gives you the freedom to invest all at once or incrementally with financing.
How much does Vivint cost per month?
If you buy security cameras and other Vivint gear up front, your monthly cost will be $44.99 for the video monitoring package or as low as $29.99 if you decide to go without video cameras and home automation features.
If you pay for your Vivint cameras and other products in monthly installments at 0% interest, your monthly cost above the monitoring plan will be your total equipment price divided monthly with financing on approved credit.*.
What is a Vivint Ping™ Camera?
Ping™ is an indoor smart security camera that records around the clock, saves person-detection clips, and sees perfectly even at night. But it's also a great way to connect, with a one-touch button that lets kids, guests, and even clever pets place a video call to your mobile device—and lets you do the reverse.
Can I use other cameras with Vivint?
If your other security video cameras are compatible with the Amazon Echo® or Google Home®, you'll be able to control both as one video security system by speaking voice commands or using an Amazon or Google interface. That said, cameras from other brands won't sync with the Vivint Smart Hub™ or Vivint Smart Home® App, and they won't be monitored by Vivint for emergencies.
Does Ring work with Vivint?
The Ring doorbell and Vivint smart home system are both compatible with the Amazon Echo® and Google Home®, so you can control both video security cameras by speaking voice commands or using an Amazon or Google interface. That said, Ring doesn't sync directly to the Vivint smart home system, so it won't be accessible through the Smart Hub™ or the Vivint Smart Home® App, and it won't be monitored by Vivint for emergencies.
Call 1-833-793-2780 or complete the form for a free quote.
Looks like there's an issue submitting your form.
Ensure your ad-blocker is disabled and submit again, or call us to complete your order!
Get Your Free Quote!
Get Your Free Quote!
Your quote is ready!
Call the number below to get details from a Vivint Smart Home security specialist.
1-833-793-2780
Looks like there's an issue submitting your form.
Ensure your ad-blocker is disabled and submit again, or call us to complete your order!