Leave Installation to your Vivint Smart Home Pros™
Ensure your security system works correctly from the get-go with first-party Vivint installation.
Your Free In-Home Consultation and Quote
You're not an expert on home security system installation, and you shouldn't have to be. You know you want the best security and alarm system for your family—trust your Vivint installation team to know the rest.
The smart home installation process starts with an in-home consultation from a Vivint professional who assesses your security needs, recommends the right monitoring and home automation plan for you, and provides a free quote. Once your installation date rolls around, you can trust your team to install your devices correctly and safely, helping ensure the equipment works correctly in a crisis.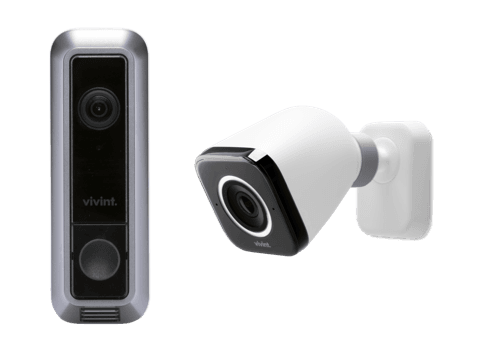 First-Party Installation from Trusted Pros
Not sure how to hook up your doorbell camera or where to place motion sensors for maximum impact? Don't stress—your Smart Home Pros have installation covered. Vivint is a first-party installer, meaning it doesn't outsource security system installation to another company. Instead, a Vivint professional who understands the ins and outs of Vivint equipment does the heavy lifting for you.
On your home automation installation day, you just have to be home to open the door for your installation expert and offer directions on where you want certain pieces of equipment placed. Once installation is complete, your Smart Home Pro will test each piece of equipment to make sure it functions like it should; let you know how to use and connect each camera, monitor, and sensor; and show you how your app and control panel run the system.
Vivint Support Doesn't End with Installation
Once your home automation and/or security system is up and running, a tap on your Vivint Smart Home® App connects you instantly with a Vivint security expert. Vivint also takes care of all security monitoring in-house; instead of connecting to a third party in an emergency, your two-way control panel ensures you can reach an experienced Vivint team member in just eight seconds.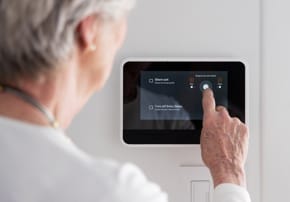 Why Vivint Is the Smartest Choice in Home Security
Fits security products naturally into your growing smart home.
Consolidates smart home control and makes it mobile.
Responds to emergencies in record time while you catch your breath.
Offers cutting-edge products, especially surveillance cameras with amazing image quality.
Gives you the freedom to invest on your timeline.
Provides exceptional service from installation to monitoring to customer care.
View Vivint Packages
Call 1-833-365-1628 or complete the form for a free quote.
Looks like there's an issue submitting your form.
Ensure your ad-blocker is disabled and submit again, or call us to complete your order!
Get Your Free Quote!
Get Your Free Quote!
Your quote is ready!
Call the number below to get details from a Vivint Smart Home security specialist.
1-833-365-1628
Looks like there's an issue submitting your form.
Ensure your ad-blocker is disabled and submit again, or call us to complete your order!