Get the Scoop on Vivint Home Automation in Winnipeg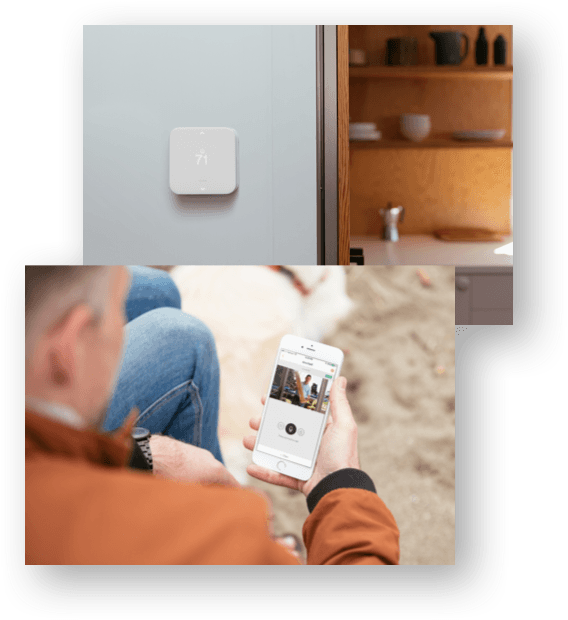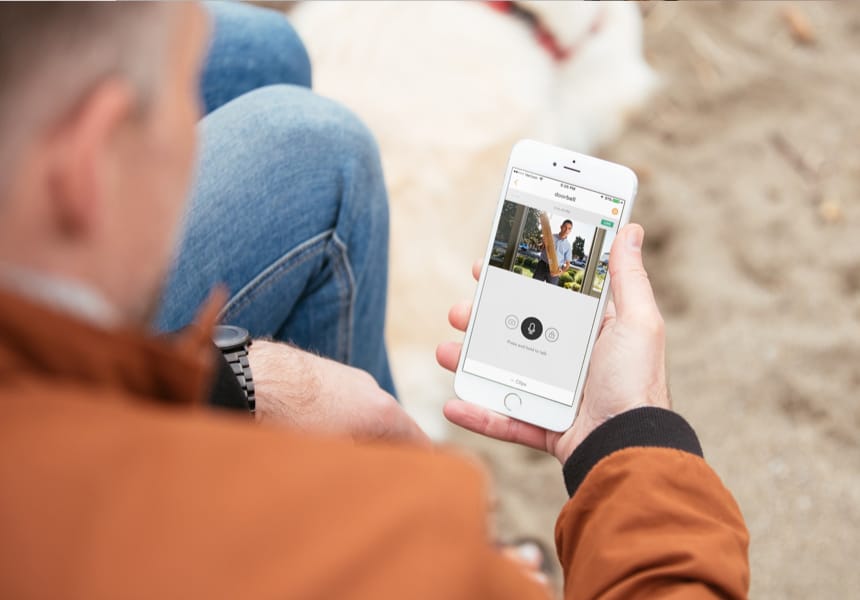 Stay Ahead of the Curve with Vivint Home Automation
Vivint lets Winnipeggers enjoy all the conveniences of modern life. Vivint smart home technology gives you complete control over your home, whether you're at work in Garden City or grabbing a slice of shmoo torte in The Forks. Install smart door locks that you can control remotely, or use modules that can turn your lights and appliances on and off from your phone. Vivint's motion sensor-activated Ping Camera allows for two-way communication and round-the-clock, infrared video monitoring inside your home.
Plus, all Vivint smart home products can be managed via your Vivint SkyControl touchscreen panel and Vivint Sky App, which can be paired with your Nest thermostat. This allows your system to use geolocation to memorize your habits and preferences and maximize your energy efficiency accordingly. You can even use your Amazon® Echo to control your home using just your voice. So why wait? Give your home a 21st century upgrade today with Vivint's home automation technology. Call us today at 1-855-522-1439.
Which Vivint Features Are Most Popular in Winnipeg?
If you want Vivint home automation features, you're in luck! Vivint offers a wide spectrum of convenient home automation products and high-tech security systems that you can customize to your needs. For instance, Vivint smart home technology lets you control everything from your lights and appliances to your garage door: you'll never even have to worry about whether or not you forgot to turn off the coffeemaker before you left for work. And the Vivint Element thermostat learns your patterns and implements smart, energy-saving strategies to optimize your comfort and efficiency. It can even monitor humidity levels in your home to ensure you're as comfortable as possible.
In addition, Vivint offers tons of products to keep you and your family safe, including motion-triggered outdoor cameras that send notifications and smart clips directly to your phone if they detect unusual activity. You can also opt for carbon monoxide detectors and moisture detectors to protect your home from dangers like flooding. Best of all, you can easily control all of these systems from your touchscreen panel, smartphone, key fob, or even by voice via your Amazon Echo. To get started on building your perfect Vivint package, check out our Flex Pay Builder today.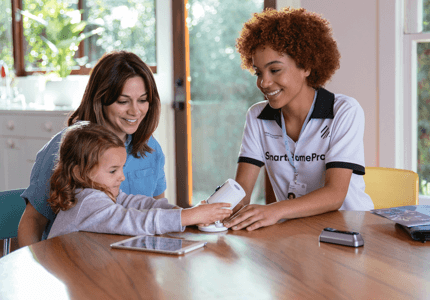 4,391
cases of breaking and
entering in Winnipeg in 2015
Feel Safer at Home with Vivint Home Security
Did you know that there were 4,391 cases of breaking and entering in Winnipeg in 2015, according to the FBI? If you're a homeowner, it makes sense to do whatever you can to protect yourself, your property, and your family, whether you live right in the heart of Osborne Village or in the suburbs near Betsworth. Fortunately, Vivint offers everything you need to keep your family and your property safe.
For instance, with Vivint, Winnipeggers can get the peace of mind that comes from knowing their homes are monitored round-the-clock, as all Vivint home security packages come with 24/7 monitoring. You can customize your package specifically for your home, too, so you don't have to worry about paying extra for products and services you don't really need. That means you can opt for the indoor Ping camera (which sends motion sensor-activated Smart Clips directly to your smartphone whenever it detects unusual activity) or you can choose outdoor security cameras, depending on your needs. You can even integrate your home security options with Vivint smart home features like smart door locks for added security. And it's all controlled via your Vivint Sky App or your Vivint SkyControl panel, a user-friendly, wall-mounted device that allows you to talk live to a monitoring professional in the event of a fire, break-in, or medical emergency.
So if you're looking for a personalized approach to your home's security and your family's safety, call now at 1-855-522-1439to find out more about the Vivint offers currently available in your area.
Get Your Free Quote!
Get Your Free Quote!
Your quote is ready!
Call the number below to get details from a Vivint Smart Home security specialist.
1-855-522-1439
Looks like there's an issue submitting your form.
Ensure your ad-blocker is disabled and submit again, or call us to complete your order!