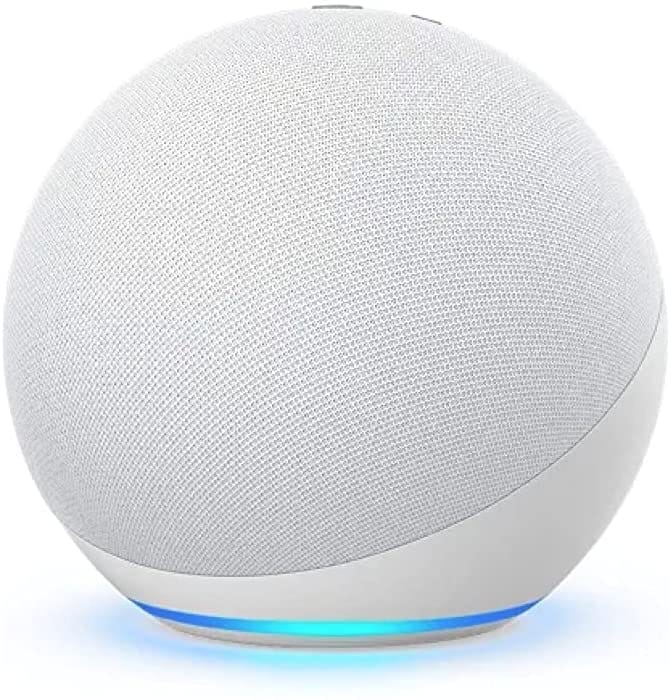 Voice Control is Yours with Amazon Echo®
Say hi to Alexa with the Amazon Echo smart home control. More than just a smart speaker, the Amazon Echo integrates seamlessly with Vivint Smart Hub™, allowing you to control Vivint-connected devices in your home with simple voice commands. This Amazon home automation device gives you control over the following devices:
Vivint Smart Hub™ Panel & Vivint Smart Home® App
Smart Door Locks
Connected Lamps & Appliances
Home Security Cameras
Smart Thermostats
Smart Garage Door
1%
As of September 2018, Amazon Alexa–equipped devices made up almost 65% of United States smart speaker market share.
Source: Voicebot.ai
Vivint/Alexa Amazon Echo Features
Beyond its seamless integration with Vivint Smart Hub™, the Amazon Echo leads the way among smart home assistants with a wide array of cutting-edge features.
Smart Home Integration
Integrate with your Vivint smart home system to add voice control for locks, lights, and more.
Far-Field Voice Recognition
Cut through the noise—the Echo recognizes voice commands from far away even with music playing.
Bluetooth Music Streaming
Connect Bluetooth devices and tell Alexa to "kick out the jams."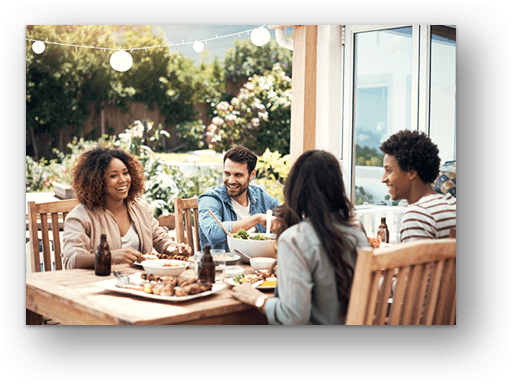 Far-Field Voice Recognition
An array of seven microphones uses beamforming technology and enhanced noise cancellation to hear you from any direction. That means Alexa will hear you even if you're playing music at a loud volume, making hands-free commands easy even in noisy environments.
Audio Quality & Bluetooth Streaming
Stream from Bluetooth-enabled devices and voice-control your musical selection. Switch from quiet background music to a loud dance party with a simple command, all while experiencing booming bass and crystal-clear mid-ranges.
Professional Installation
Want to integrate Amazon Echo? Our Vivint Smart Home Pros™ will set it up for you as part of your professional installation, so you can have voice control of your smart home automation from the get-go.
Product Specs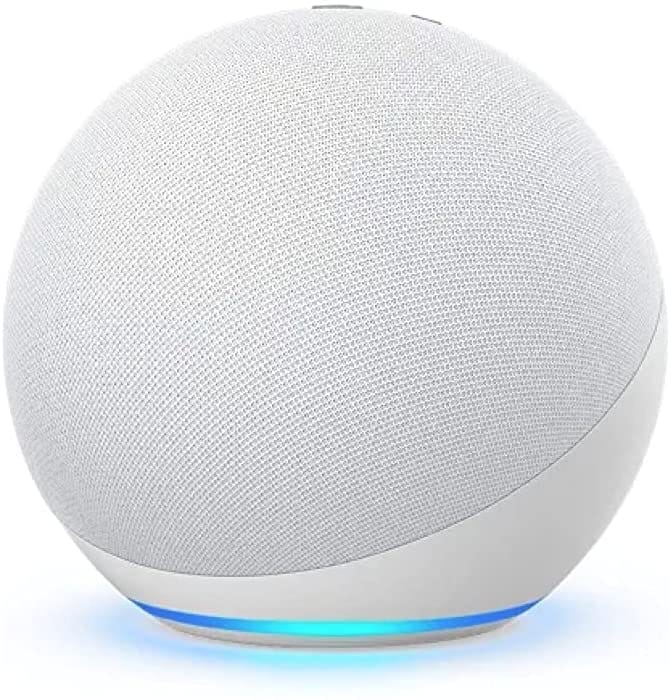 Color

Black or White

Size

9.25"h x 3.27"w x 3.27"d

Weight

1.7 lbs

Power Usage

AC (Wall) Adapter

Wireless Input

Bluetooth, Wi-Fi

Bluetooth Profiles

A2DP (Advanced Audio Distribution Profile)
AVRCP (Audio/Video Remote Control Profile)

Connectivity Requirements

802.11 a/b/g

Controller Types

OS, Android, Windows Phone, Mac and PC apps

Warranty

1-year manufacturer warranty
Frequently Asked Questions
How do I get Alexa to work with Vivint?
Connecting your Amazon Echo® with Alexa to your Vivint Smart Home system is easy if you follow these five steps:
Using the Alexa app, set up your Echo device before trying to connect to Vivint.
In the Alexa app, open the menu and tap Skills.
Find the Vivint Smart Home Skills. There should be two listed. Enable both.
Enter your Vivint login and password to sign in and link the accounts.
Say, "Alexa, discover my devices." Alexa will do the rest.
Does Echo Dot work with Vivint?
Like the original Amazon Echo®, the smaller Amazon Echo Dot® is Vivint compatible. The Echo Show will also connect to your Vivint Smart Home.
Does Vivint use Z-wave?
Vivint is built on the Z-Wave wireless protocol, meaning that most Z-Wave devices will work with the Vivint platform, including smart locks and lights.
Call 1-833-826-0063 or complete the form for a free quote.
Looks like there's an issue submitting your form.
Ensure your ad-blocker is disabled and submit again, or call us to complete your order!
Get Your Free Quote!
Get Your Free Quote!
Your quote is ready!
Call the number below to get details from a Vivint Smart Home security specialist.
1-833-826-0063
Looks like there's an issue submitting your form.
Ensure your ad-blocker is disabled and submit again, or call us to complete your order!