Google® Home Automation + Vivint = An Even Smarter Home
Connect your Google® smart home hub to a Vivint system for easier control and a home so smart it does everything but your kids' homework.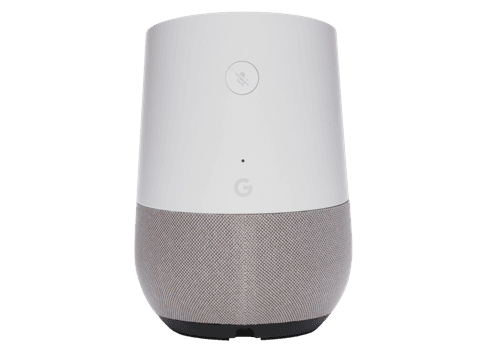 Google® Home
Google® Home is the OG (standing, in this case, for Original Google®) home assistant. More expensive than its smaller counterpart, the original Google® smart home device has a proprietary charging port, which may be inconvenient, but the rest of the features put it a cut above other home assistants:
Deep bass and good sound quality for music
A sensitive microphone that picks up your commands
Touch controls not dependent on voice activation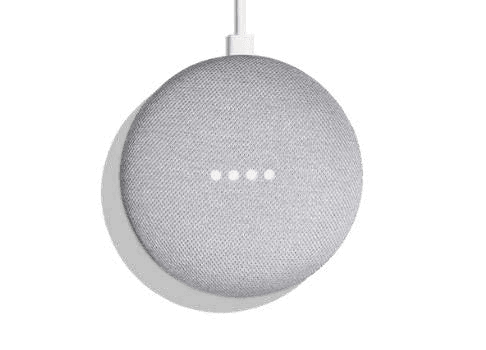 Google® Home Mini
The Google® Home Mini does not offer as comprehensive a solution as the OG, but at less than half the price, it's a good entry point for the home assistant n00b. Unlike the original Google® Home, it does not feature comprehensive touch controls. With little bass power and low volume, it's not as good for listening to tunes. But it has its advantages:
Unobtrusive design with multiple color options
Universal charging via Micro USB
Entry-level price point
1% growth
In a year-over-year comparison between January 2018 and January 2019, Google® Home has grown in smart home assistant market share by more than 5% while Amazon® has shrunk by more than 10%.
Source: Voicebot
Google® Home Features
From Google® Home light control by voice to hands-free searching—handy for checking a recipe when your hands are dirty—you can do a lot with Google® Home as part of your Vivint home automation and security system.
Smart Home Integration
Google® Home integrates easily with your Vivint system, making simple voice control possible. Your command is its wish.
High-Excursion Audio
Google® Home's integrated high-excursion speaker brings both booming bass and vivid high tones to your home for the perfect music mix.
Google® Assistant
Search, Maps, and other Google® features you've come to know and love are now part of your home. Ask and get answers right away.
Smart Home Integration
Adding Google® Home or Google® Home Mini to your smart home means easy, personalized voice control for all your smart devices. Adjust the lights, lock the doors, set alarms or timers, even place hands-free calls to family and friends. Just say "Hey Google" and your home assistant, and by extension your whole Vivint smart home, will respond.
Precise, Professional Installation by Vivint Smart Home Pros™
Of course your Google smart home assistant works with a voice command, but we're not at the point where you can say out loud "install my system" to have the assistant do it for you. Yet. That's why our Vivint Smart Home Pros™ will integrate Google® Home with your Vivint equipment upon installation—and teach you how to use it.
Unlock Voice Control by Syncing Vivint with Other Smart Hubs
Intelligent and friendly, the Vivint Smart Hub™ gets along with Google® Home to give you hands-free control.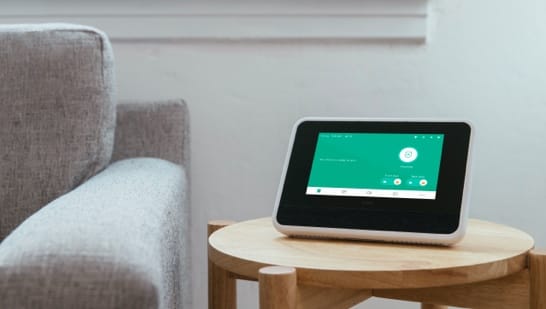 Google® Home Product Specs

Color

Chalk (Optional colors available)

Size

3.79" D x 5.62" H

Weight

1.05 lb

Power Usage

16.5V, 2A

Speaker

2" driver + dual 2" passive radiators

Connectivity

Wi-Fi 802.11 b/g/n/ac (2.4/5Ghz)'

Supported OS

Android 4.2+ and iOS 9.1+

Warranty

The length of your Vivint service agreement
Google® Home Mini Product Specs

Color

Chalk (Optional colors available)

Size

3.86" D x 1.65" H

Weight

Device: 6.1 oz, Power adapter and cable: 2.65 oz

Supported Audio Formats

HE-AAC, LC-AAC

Wireless

Wi-Fi, Bluetooth® support

Speaker

360 sound with 40mm driver

Mics

Far-field voice recognition

Power

5V, 1.8A

Ports & Connectors

Micro USB Port

Supported OS

Android, iOS®
Frequently Asked Questions
How do I connect Vivint to Google?
While Vivint's Smart Home Pros™ can connect Google® Home to your Vivint system during installation, you can also do so yourself in the Google® Home app. Follow these simple steps:
Open the app.
Choose Add or Set up.
Select Set up device.
Select Have something already set up?
Use the magnifying glass in the top right corner to search and find the Vivint add-on.
Select Allow.
Enter your username/email and password. Now your Google® Home and Vivint accounts are linked, and you can assign devices to rooms.
Does Alexa work with Vivint?
As of January 2016, Vivint and Amazon Echo®/Alexa are compatible. Amazon's home assistant can be used to control smart door locks, security equipment, thermostats, and lighting from Vivint.
Does Nest work with Vivint?
Vivint is compatible with the Nest® Learning Thermostat™. You can control Nest from the Vivint mobile app or control pad.
Call 1-833-365-1657 or complete the form for a free quote.
Looks like there's an issue submitting your form.
Ensure your ad-blocker is disabled and submit again, or call us to complete your order!
Get Your Free Quote!
Get Your Free Quote!
Your quote is ready!
Call the number below to get details from a Vivint Smart Home security specialist.
1-833-365-1657
Looks like there's an issue submitting your form.
Ensure your ad-blocker is disabled and submit again, or call us to complete your order!