Don't just prevent crime, record it.
The Vivint Outdoor Camera Pro offers precise, proactive video surveillance.
Guard the yard with the Vivint Outdoor Camera Pro
When a crime has already happened—or is about to happen—the Vivint Outdoor Camera Pro captures the action with excellent digital video quality and advanced security features.
1080p HD with Night Vision for vivid details around the clock
140˚ wide lens for greater coverage of your surveillance area
Smart Deter™ for identifying clear patterns of suspicious activity
Two-way talk and 85 dB siren for interrupting a crime in progress
Live mobile feed and shareable motion-triggered recordings
Buy now at 1-833-792-2688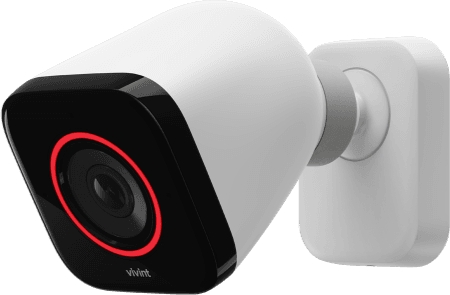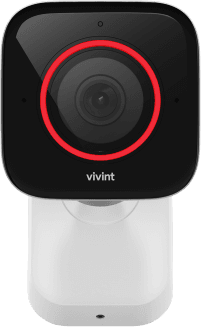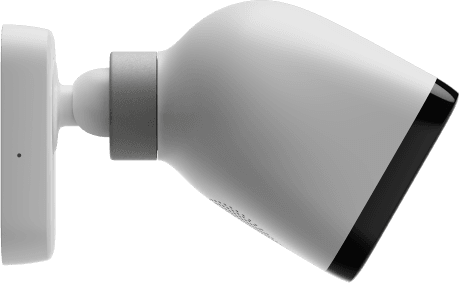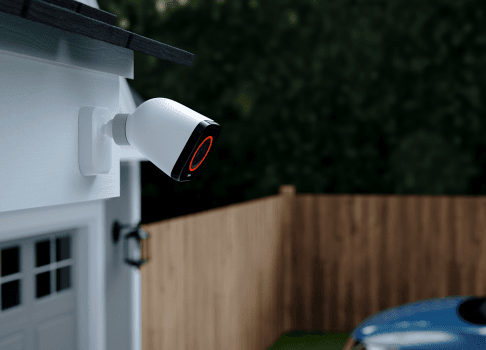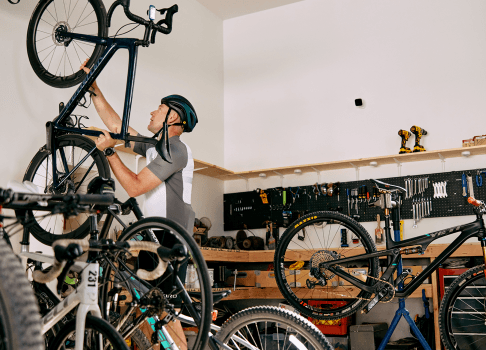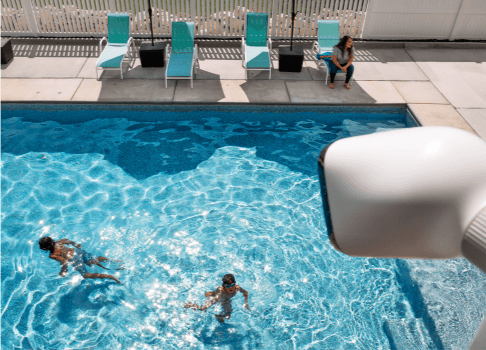 3 steps to ordering Vivint home security
1. Call to reach a Vivint representative.
2. Get a detailed quote on the products you're interested in.
3. Schedule installation and mark your calendar. The Outdoor Camera Pro calls for pro installation
Vivint Smart Home Pros handle your installation, giving you the best absolute placement of your cameras and ensuring your system is in excellent working order. Sit back and enjoy the HD view once they're done.
Unique features of the Vivint Outdoor Camera Pro
Identifies real threats faster
SmartDeter™ automatically alerts lurkers they've been spotted and only notifies you of true threats.
Sees in the dark
Get an HD view of what's happening outside your home from anywhere, even at night, with infrared LEDs.
Zooms up to 3x in HD
The 3x HD zoom, powered by a 4K HDR sensor, captures important details like faces and license plates.
Vivint Outdoor Camera Pro specs
Image sensor

4K Ultra HD with High Dynamic Range

Max video output resolution

1080p

Field of view

140°

Connectivity

PoE, PLC & Wi-Fi Bridge

Zoom

3x HD Zoom, 10x Digital

Night vision range

40ˈ

Clip length

Event based, 10–90 seconds

Speaker

85 dB

Microphone

2 far-field mics with echo canceling

Two-way talk

Yes

Siren extender

Yes

Bandwidth

1.5 Mbps upload

Weatherproof rating

IP 65
Products to pair with your Outdoor Camera Pro
Frequently Asked Questions
How much does a Vivint Outdoor Camera Pro cost?
The Vivint outdoor security camera is included in the Smart Home Video plan, which starts at $44.99 per month. If purchased by itself, the camera costs $399.99.
Can I add cameras to my Vivint system?
Vivint security cameras have to be installed by a Vivint Smart Home Pro, but after the initial install, you may be able to add others. Follow the steps below to install additional cameras:

1. Find the WPS button on your Wi-Fi router (look for the flashing LED light or WPS symbol).

2. Find and press the WPS button on your camera.

3. Wait for the light on the camera to turn green.

4. Sign in to your Vivint account online at www.vivint.com by entering your email address and password.

5. Click on "Control This Home."

6. Select "Video," and then "Settings."

7. Select "Add Video Device."

8. The camera you've installed should come up as an option on the screen. If it doesn't, manually enter the Mac ID number.

9. Complete the prompts that follow to finish your camera setup.
How do I connect my Vivint camera?
To get your Vivint outside security camera back online, try one or all of the following:

1. Restart your Vivint Smart Hub.

2. Unplug your camera for 30 seconds, then plug it back in.

3. Restart your router by unplugging it for 30 seconds, then plugging it back in.

4. Restart your computer modem.
How do I reset my Vivint outdoor camera?
To reset your Vivint outdoor home security camera, locate the power cord wired through your home and remove it from the outlet it's plugged into. Wait 30–45 seconds, then plug the camera back into the outlet to restore power.
Do Vivint outdoor cameras have sound?
Yes—and it even goes two ways. Your camera picks up incoming sound and includes it in all recorded clips. The camera also patches your voice through an outgoing speaker with a button on your Vivint app, so you can chase off prospective perps off whatever warning you choose.
Is the Vivint Outdoor Camera Pro wireless?
The Outdoor Camera Pro uses a hybrid Wi-Fi and wired set up, resulting in exceptional camera performance and freeing up bandwidth on your wireless network.
Does the Vivint Outdoor Camera Pro record 24/7?
No, Vivint cameras record motion-activated clips and save them in the cloud. However, you can watch a 24/7 live feed of your cameras on your mobile device.
Does Vivint monitor my security cameras?
Vivint monitors the overall status of your alarm system, not your camera feeds. The best way to use your security cameras is to take all mobile alerts seriously, use the two-way audio to your advantage, and contact Vivint immediately to trigger your alarm if something happens.
Call 1-833-792-2688 or complete the form for a free quote.
Looks like there's an issue submitting your form.
Ensure your ad-blocker is disabled and submit again, or call us to complete your order!
Get Your Free Quote!
Get Your Free Quote!
Your quote is ready!
Call the number below to get details from a Vivint Smart Home security specialist.
1-833-792-2688
Looks like there's an issue submitting your form.
Ensure your ad-blocker is disabled and submit again, or call us to complete your order!