Vivint Home Security Systems: Protect What Matters Most
Count on Vivint home security to protect your loved ones and home.
Call 1-833-366-1330
Included with Every Vivint Security Package
Vivint Smart Home™ security provides 24/7 professional monitoring, state-of-the-art technology, and home automation integration of all your smart products to give you complete control.
24/7 Monitoring
Count on 24/7 monitoring to stay informed on everything from potential intruders to smoke alarms, even when you're asleep or out of town. You can also customize alerts to keep tabs on your pets and kids.
Smart Hub Technology
Control every aspect of your home security system in one place with the Vivint Smart Hub™—an LCD touch screen that allows you to manage your system remotely from any web-enabled device.
Home Automation Integration
Conserve energy, save money, and manage all your smart devices with home automation technology. Vivint works with a number of devices (like The Nest Thermostat and Philips Hue) designed to make your life easier.
How the Vivint Smart Home® App Makes Home Security Easier
Helpful alerts. Your Vivint alarm system will ping your app if anything seems off—and you can instantly lock deadbolts or turn off lights as a result.
Remote surveillance. If you have a Vivint home camera system, you can view live footage or clips remotely thanks to Vivint Playback™.
Everything in one place. All Vivint products sync to your Smart Hub™—which syncs to your app for thorough, effortless mobile control of your smart security system.
Good-looking and easy to use. iOS users rate the app 4.6 of 5 stars on average.
Learn More About the App
Customize Your Home Security Package
Vivint lets you customize your smart home security system with your choice of three high-tech monitoring packages. Paired with the right monitoring plan, Vivint alarm systems can alert you of potential intruders, fires, and dangerous carbon monoxide levels.
Choose Your Own Payment Model with Vivint Flex Pay
Vivint started the Flex Pay model to make the smart home experience possible for families of all budgets and investing styles. Whether you want to go all-in on your Vivint equipment now or take the more manageable monthly track with financing, Flex Pay gives you that freedom.
Call 1-833-366-1330for a customized Flex Pay quote on the products you want!
HOW FLEX PAY WORKS Purchase equipment NOW
No contract – OR – Qualified customers can finance equipment at 0% APR for up to 60 months
When Disaster Strikes, Protect Your Family with Vivint
In today's world, disaster isn't so much a question of if, but when. Fortunately, Vivint security systems are designed to protect you against everything from burglaries to fires to floods.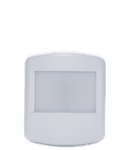 Burglary Detection
Motion, door, and window sensors immediately alert the Smart Hub in the event of a forced entry or burglary attempt. Plus, 24/7 monitoring teams are on standby to respond to an emergency, even when you're not home.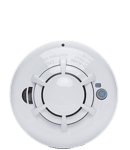 Fire Prevention
Smoke detectors notify your Smart Hub when photoelectric sensors detect excessive heat or smoke. Your smart thermostat can then shut off airflow and unlock doors in the event of an evacuation.
Flood Warning
Flood sensors prevent damage in your home by monitoring moisture changes and alerting you. So if there's a leak somewhere, you can fix it before there's extensive damage.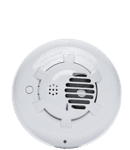 Carbon Monoxide Sensors
Electrochemical sensors monitor CO levels and wirelessly signal the Smart Hub when levels are dangerously high. Vivint Smart Home security will even turn up the furnace fan and disarm window sensors to clear the air as fast as possible.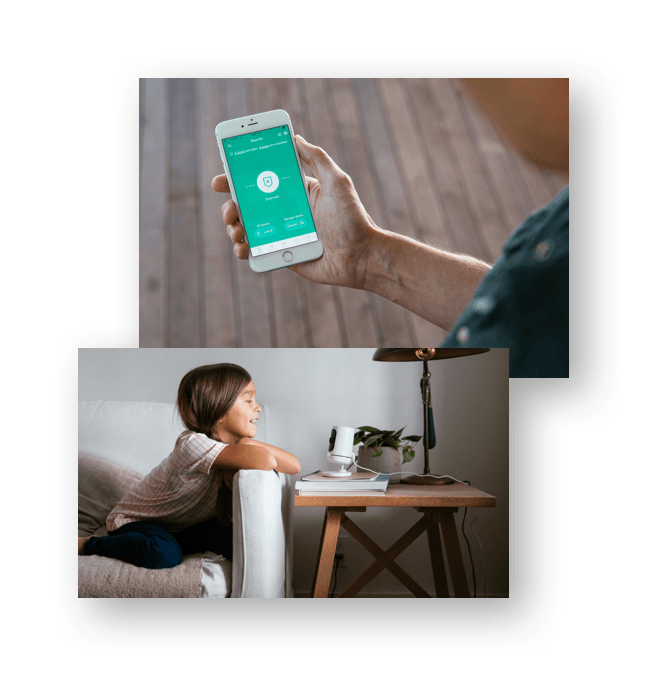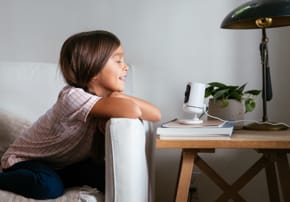 Why Vivint Is the Smartest Choice in Home Security
Fits security products naturally into your growing smart home.
Consolidates smart home control and makes it mobile.
Responds to emergencies in record time while you catch your breath.
Offers cutting-edge products, especially surveillance cameras with amazing image quality.
Gives you the freedom to invest on your timeline.
Provides exceptional service from installation to monitoring to customer care.
View Vivint Packages
Call 1-833-366-1330 or complete the form for a free quote.
Looks like there's an issue submitting your form.
Ensure your ad-blocker is disabled and submit again, or call us to complete your order!
Get Your Free Quote!
Get Your Free Quote!
Your quote is ready!
Call the number below to get details from a Vivint Smart Home security specialist.
1-833-366-1330
Looks like there's an issue submitting your form.
Ensure your ad-blocker is disabled and submit again, or call us to complete your order!