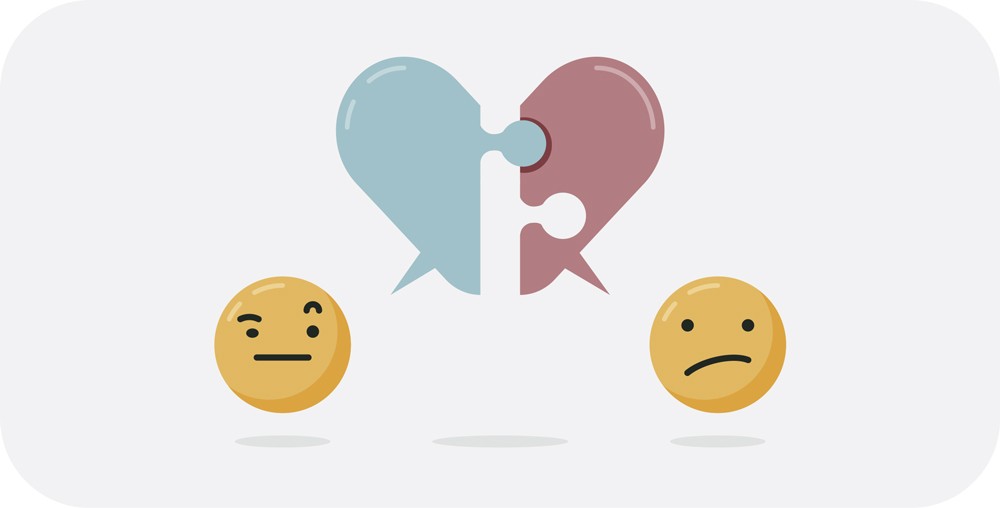 For many of us, quarantine has highlighted the relationships in our lives we care to invest in and those we don't. Feel like bailing on your social distance hangout? Now you can claim you woke up with a sore throat. Don't really feel like going to brunch with those friends again? You don't need to—now it's perfectly acceptable to say you're uncomfortable going out. 
But how are couples who share a home hanging in there in this new reality? Unlike social situations you can now easily dodge, getting some space from your live-in S.O. isn't quite as straightforward. This made us wonder: How many couples want space from their partner? How did couples fare being quarantined under one roof, and how many are still together to tell the tale? Did they drive each other mad or did they live for the uninterrupted time together? 
Here at Smart Home Solutions, we're all about happy homes, but we wanted to know: What made couples tick while they were quarantined together? What about social distancing has made or broken couples?
Read on to find out. 
Here's How Quarantining Under One Roof Affected Couples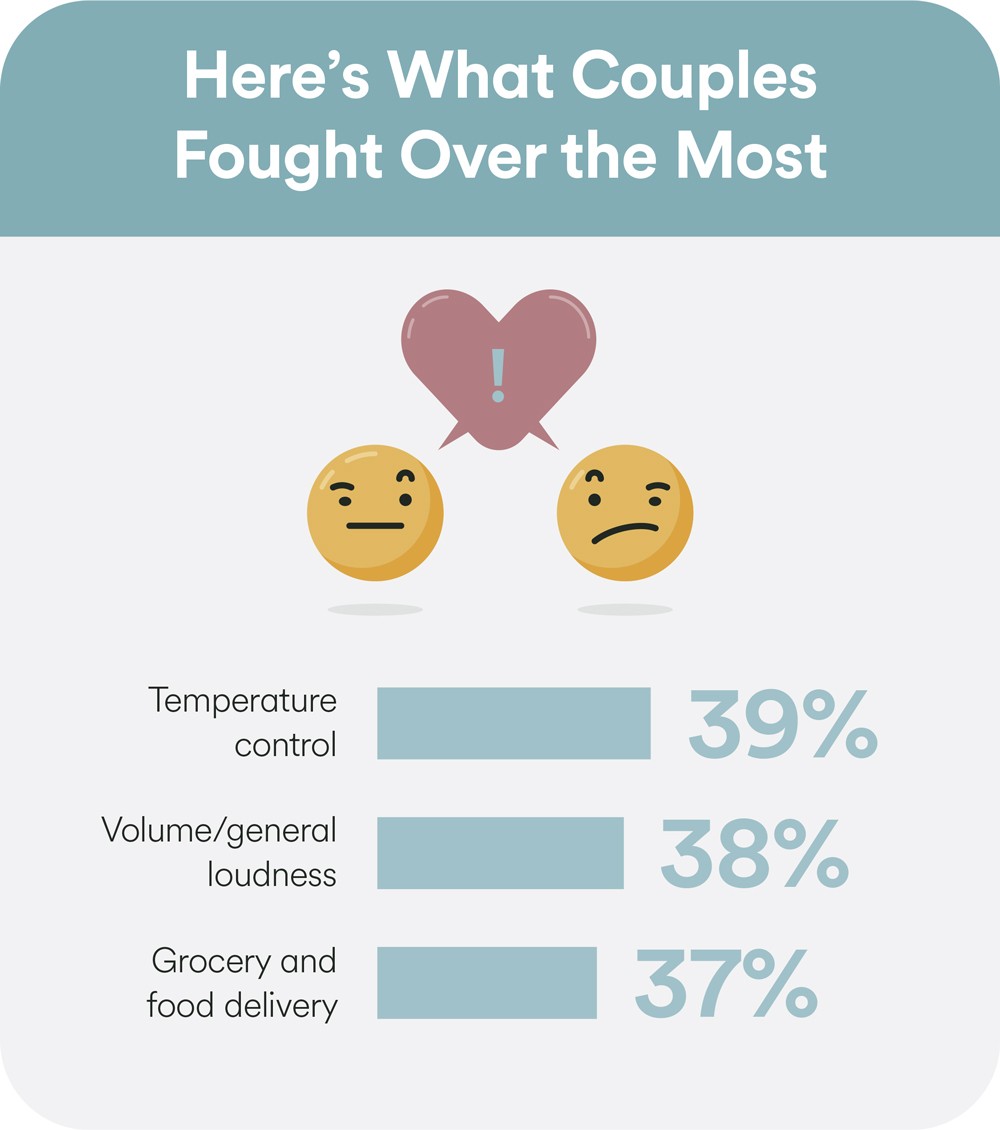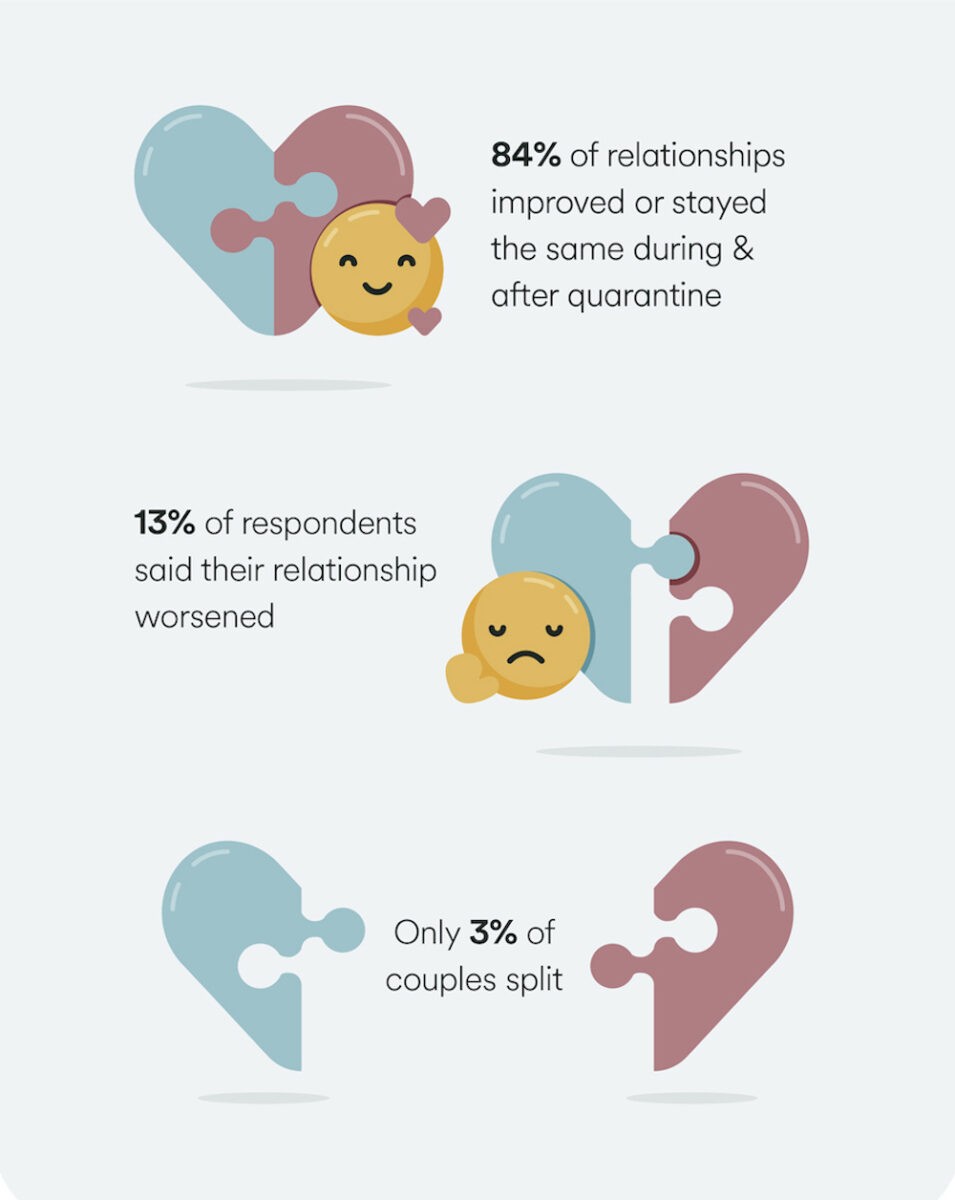 A Breakdown of What Drove Couples Apart the Most During Quarantine
Surprisingly, only 13% of respondents claim their relationship worsened through quarantine. Of that 13%, 63% of respondents were female and 37% of respondents were male.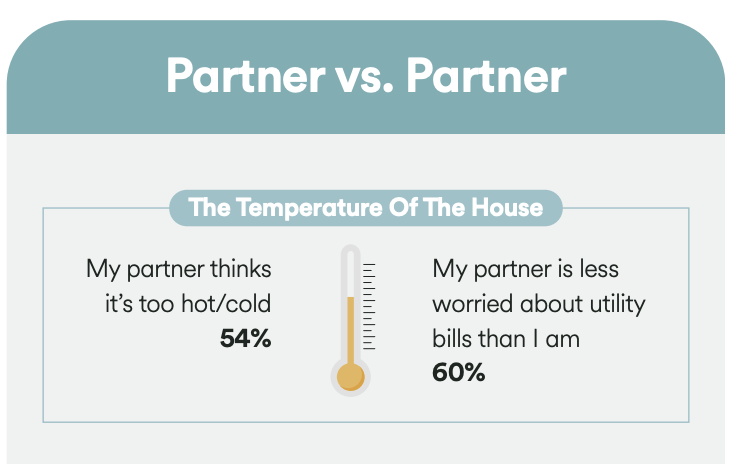 1. Fights Over Utility Bills
Out of the respondents who claim their partner wants to be in control of the thermostat, 72% are female.

46% of respondents who argued over temperature control claim their partner thought it was too cold. 

Only 6% of couples aged 18–24 fought over temperature control. 

60% of respondents that argue over utility bills feel their partner is less concerned over utility costs than they are.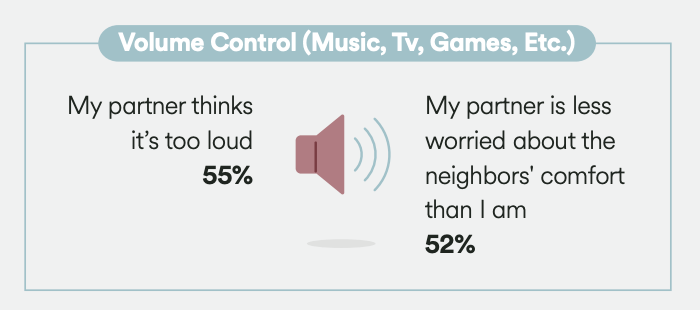 2. Fights Over TV Volume, Music Blasting, and More
Out of the respondents that claim their partner thought their noise level was too loud, 57% are male, compared to only 43% that are female. 

52% of people that argue over noise level think their partner is less concerned about their neighbors' comfort than they are.

55% of respondents note that their partners often claimed their TV or music was too loud.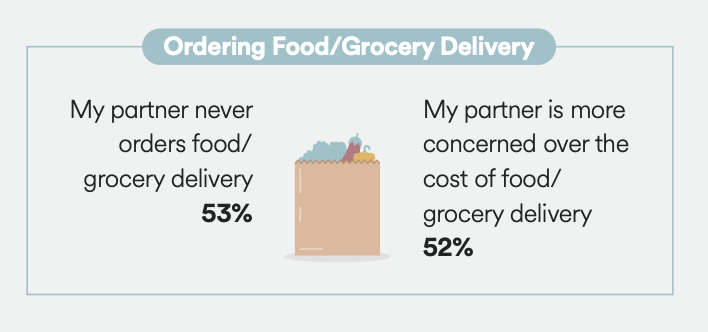 3. Fights Over Footing the Bill for Takeout and Groceries
37% of all respondents don't think their partner is taking on their fair share of grocery and food delivery cost.

In fact, 53% of respondents claim their partner

never

picked up groceries or ordered food. 

Of the 3% of couples that broke up, 15% cited fights over grocery and food delivery as the greatest factor in their split.

Of those that claim their significant other was more concerned about the cost of grub, 62% were female and 38% male.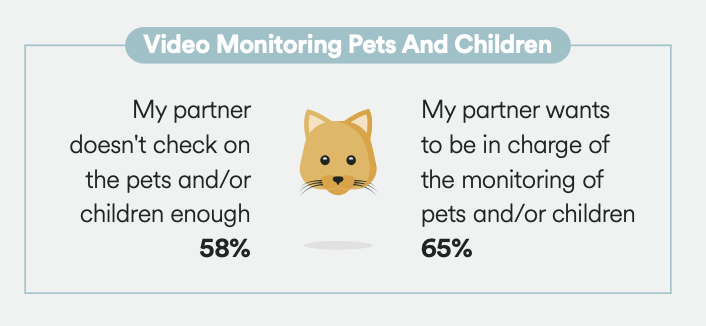 4. Fights Over Keeping an Eye on Kids and Pets via Video Surveillance
Out of respondents who claim their significant other didn't supervise their children or pets enough via video surveillance, 66% were female.

Out of those who don't think their partner trusts them to monitor their kids and pets, 65% are male respondents.

Out of those who think their significant other checks on their kids and pets too often, 54% are male.

5. Fights Over Light Usage
Out of those that claim their partner preferred to be in charge of lights, 64% are men.

Out of those that note that their partner thought it was too dark in the home, 58% are male.

Of those that claim their partner was more worried about light usage costs, 63% were female.
Methodology
We surveyed 1,000 people that lived with a significant other during the 2020 COVID-19 lockdown and asked them questions about things that bothered them throughout their relationship. We focused our questions on only issues or scenarios within the home (e.g., temperature control, light usage, etc.).
About Smart Home Solutions
Smart Home Solutions, one of the nation's premier online Vivint® retailers, is powered by Clearlink Technologies, LLC, an authorized affiliate and retailer of Vivint Smart Home products and services.