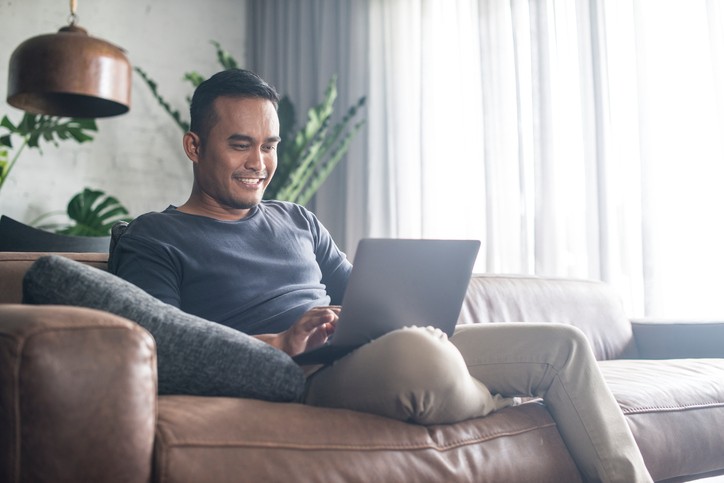 In 2012, the US Census Bureau "estimated that thirty-two million Americans live by themselves. More than half of them are women, but men have been closing the gap." Find yourself among these numbers? This growing preference for solo living is not only an American trend but also an international one. By 2030, Euromonitor International expects to see 120 million new single-person households, projecting that single households will grow at a rate nearly double that of couples with children.
If you've always dreamed of having a place of your own, you're in good company. Whether you're still daydreaming, searching for the right spot, or already enjoying an apartment or home to yourself, it's wise to adopt a few simple habits that will make solo living a lot safer.
Be Preemptive If Possible
Before you purchase or rent a new dwelling, try to look past luxurious features such as nice appliances or great Wi-Fi. Instead, focus on the quality of the basics.
Do the windows fasten securely? Does the door have a peephole or a well-tested dead bolt? What are the most common crimes in the area?  Do your research, and you'll rest easier knowing you're protected at home. If you're already settled and can't opt out of a contract now, don't stress. The remaining tips can help improve the safety of any dwelling.
Establish Connections
Though living alone allows you to escape roommates, the importance of maintaining social connections can hardly be overexaggerated. Studies of single-person households have shown that "people with stronger social relationships had a 50% increased likelihood" of living longer and healthier lives than their isolated counterparts. Though you love having your own space, having meaningful relationships of your choosing will make a big difference in the long run.
If you're renting a property, don't shy away from creating a good relationship with your landlord. Also introduce yourself to one or two of your neighbors. They don't need to become your close friends, but you can benefit from an extra pair of eyes looking in on your property if there's any suspicious activity in your neighborhood.
If you're specifically looking for safety tips for single moms living alone, you can find extra social support through Single Moms Connect INC. and CoAbode, where you can join classes or groups that suit your interests and needs.
Secure the Door
If you're worried about suspicious activity in your neighborhood, consider adding motion sensors somewhere outside your home. Sometimes even the people who knock on your door have ulterior motives, which is why using a peep hole, dead bolt, or doorbell camera is a must. Don't feel bad about ignoring solicitors or other strangers who come by – especially if you're living alone, safety is your priority.
Be Cyber Smart
Now more than ever, criminals use social media to discover your liabilities. Don't publish your location or anything about your regular habits online. Most smartphones automatically log EXIF data with every picture you take, so remove that data before you post pictures. And just to be safe, instead of posting about how excited you are for your upcoming vacation, wait until after your trip to upload those beach-side photos. It's a simple cyber-safety habit, but it can protect you against burglary.
If you're looking for specific safety tips for women living alone, check out these clever confessions from a safety expert. Elli Bishop humorously explains how even the most safety-conscious individuals make dumb mistakes. For that reason, you may want to invest in technology that increases your security instead of weakening it. For example, Vivint's dual smart home and home security packages can ensure your home comfort, convenience, and safety.
As the number of single member households continues to grow, we'd be wise to practice a few basic habits that will keep solo dwellers, and anyone else, secure in their homes. Choose an abode well-fitted to protect your personal space, and use the tips above to stay safe while you're on your own. You know what they say: better safe than sorry!