Choose Vivint for Smart Home Automation & Security in Reno
Home Automation is Smart, Efficient, and In Style
Imagine the reaction of your guests when they see you adjusting the lighting throughout your house using a simple touch screen app. With Vivint home automation, that's just the beginning! Vivint Smart Home technology gives you unprecedented home control, meaning you can program everything from your door locks to your appliances, even when you're away from home. Plus, you can use smart thermostats to learn your day-to-day patterns, maximize your energy efficiency, and automatically adjust your heating and cooling accordingly. Whether you live in Lemon Valley or Midtown, you're sure to impress your family and friends with Vivint home automation, so why wait? Give us a call at 1-855-577-0649to sign up now!
What does Vivint Smart Automation Look Like in Reno?
Many Reno residents have already made the decision to automate their homes. Why? For starters, updating your home with smart technology makes life considerably more convenient. Just imagine being able to control all the lighting in and around your home using your Vivint touchscreen control panel! With Vivint, you can even manage your household appliances and garage door controls from your smartphone's Vivint Sky App—no more worrying about whether you left the coffee pot on or forgot to shut the garage door before leaving.
Other Reno residents put an emphasis on comfort. With summer temperatures that can exceed 90 degrees, having a well-regulated HVAC system is essential in the "Biggest Little City in the World." Vivint Smart Home systems can integrate with smart devices like the Nest Thermostat to keep your home cool and your energy costs low. You can also outfit your smart home system with Vivint Home Security features. This means that you can get feeds from security sensors and devices like the doorbell camera directly on your phone and control panel, allowing you to keep track of what is going on around your property at all times.
Whether you're interested in convenience, comfort, security, or all three, Vivint smart home automation has something to offer. To find out more about what Vivint has to offer in your Reno neighborhood, give us a call today at 1-855-577-0649.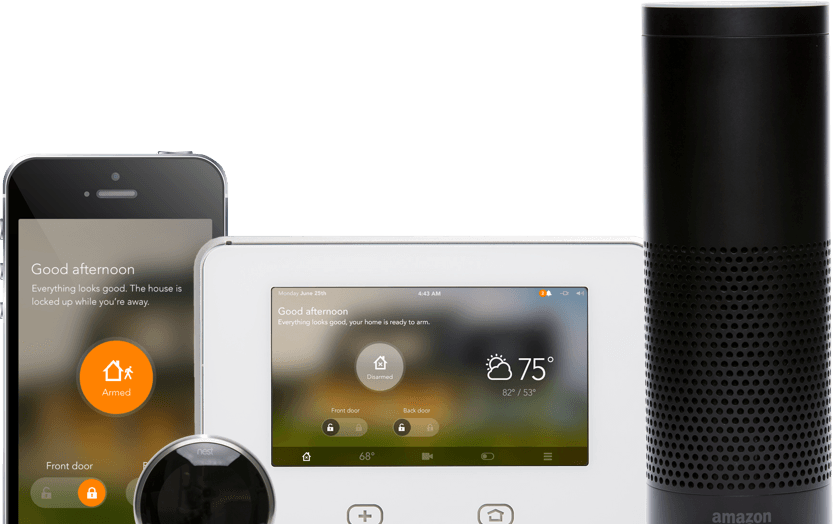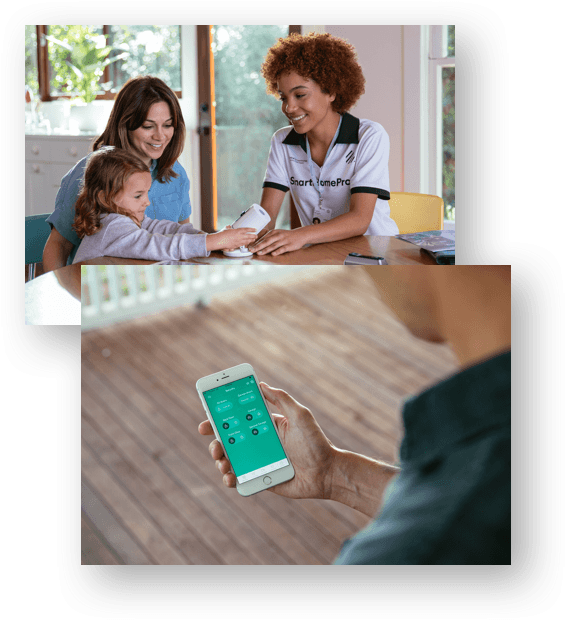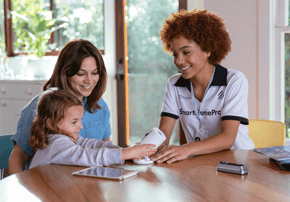 Integrate Your Smart Home for Security and Safety
Reno is a beautiful city and a fun place to live. Besides having its share of dazzling casinos and nightlife, Reno also offers attractive hikes and interurban trails like the Truckee River Walk. But, of course, even inherently beautiful cities have their share of problems. Reno and the surrounding area is considered safer than only 12% of other U.S. cities, according to 2015 FBI crime statistics. This doesn't make Reno an inherently dangerous city, but it does mean that statistically, there's a higher chance of Reno residents becoming victims of property crime.
Automating your home with Vivint home security isn't just about convenience and style—it's also about safety. With a Vivint home security system, you can connect outdoor cameras, motion sensors, and door locks as part of a comprehensive system, controlled via the Vivint SkyControl panel and the Vivint Sky App. That way, you can stay in the know about what's going on at home, whether you're visiting friends in Panther Valley or traveling far away outside of Nevada.
Getting Your Vivint System Set Up in Reno
Vivint goes out of its way to ensure that the setup process for your system is fast, convenient, and thorough. Once you've signed up, Vivint customer service will call to confirm your setup time. A professional technician will then use his or her expertise to determine the best places in your home to install your security cameras, motion sensors, carbon monoxide detectors, and any other equipment you've selected. And since most of the equipment is wireless, you won't have to worry so much about your technician drilling or cutting into your walls in order to install your devices. To find out more about installation, watch this short video about What To Expect During Your Vivint Installation.
Once your system is set up, it's important to remember to register your security system with local authorities. Reno requires this registration in order to reduce the cost associated with responding to false alarms. Plus, it helps law enforcement find your home more quickly in the event of an emergency.
From there, Vivint continues to provide the support you need. Vivint Smart Home and Vivint Home Security technology is designed to be user-friendly and convenient. But if you ever do encounter a problem with your system or forget how to use it, Vivint customer service is happy to help. You can call anytime to get troubleshooting help or you can check out Vivint's in-depth tech support pages for answers to commonly asked questions.
Get a Quote For Your Reno Home's New Vivint System
Whether you're more intrigued by home automation or home security packages, Vivint has everything you need. With Vivint, you get convenience, style, and security, so why wait to give your home a 21st century upgrade? Give us a call at 1-855-577-0649or fill out the form below to get a quote and start taking advantage of Vivint's current offers!
Get Your Free Quote!
Get Your Free Quote!
Your quote is ready!
Call the number below to get details from a Vivint Smart Home security specialist.
1-855-577-0649
Looks like there's an issue submitting your form.
Ensure your ad-blocker is disabled and submit again, or call us to complete your order!